SAFEsleep – Help seniors prevent late-night injuries

SAFEsleep – Help seniors prevent late-night injuries by monitoring their sleep and help guide them in the middle of the night.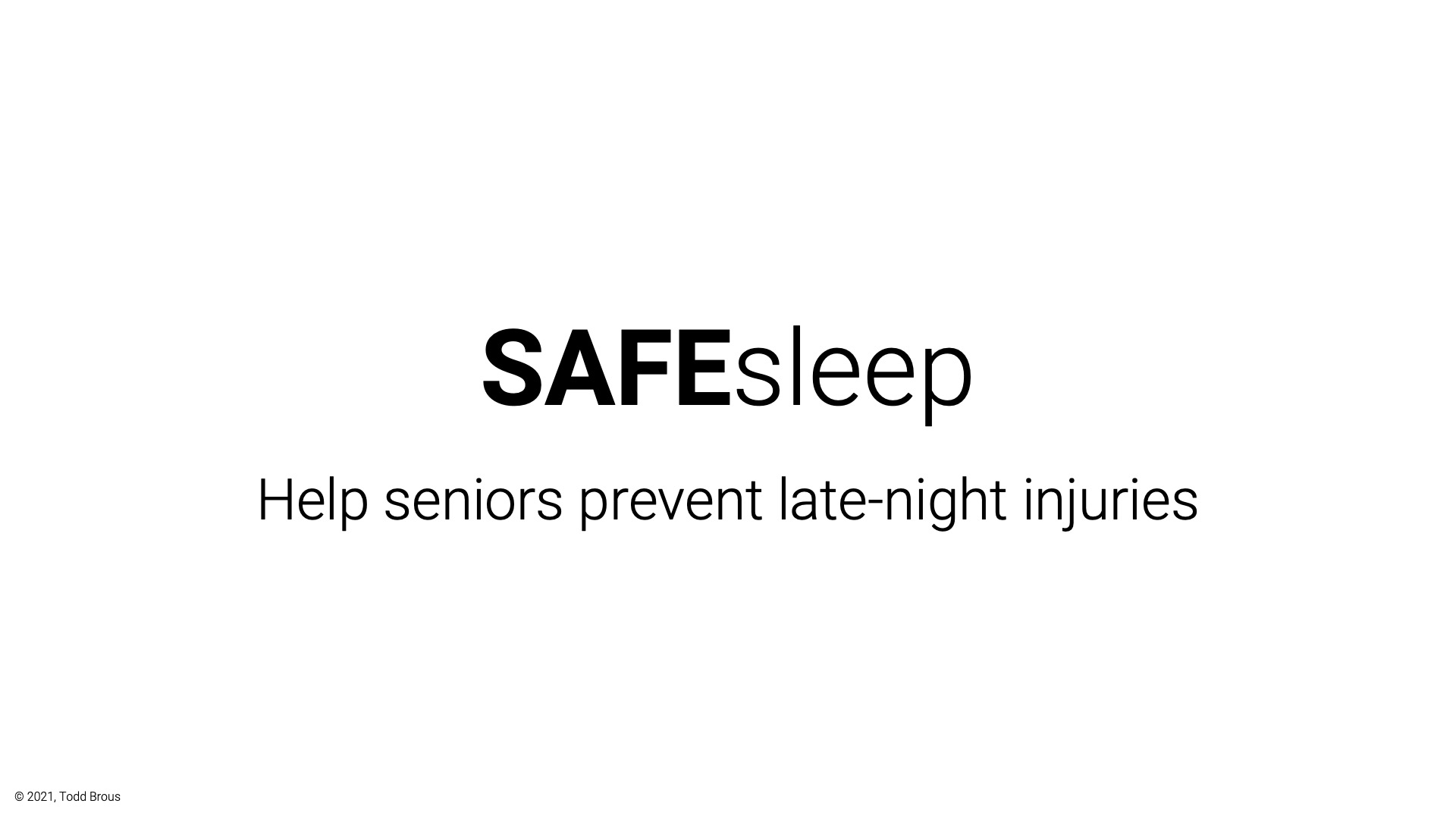 ---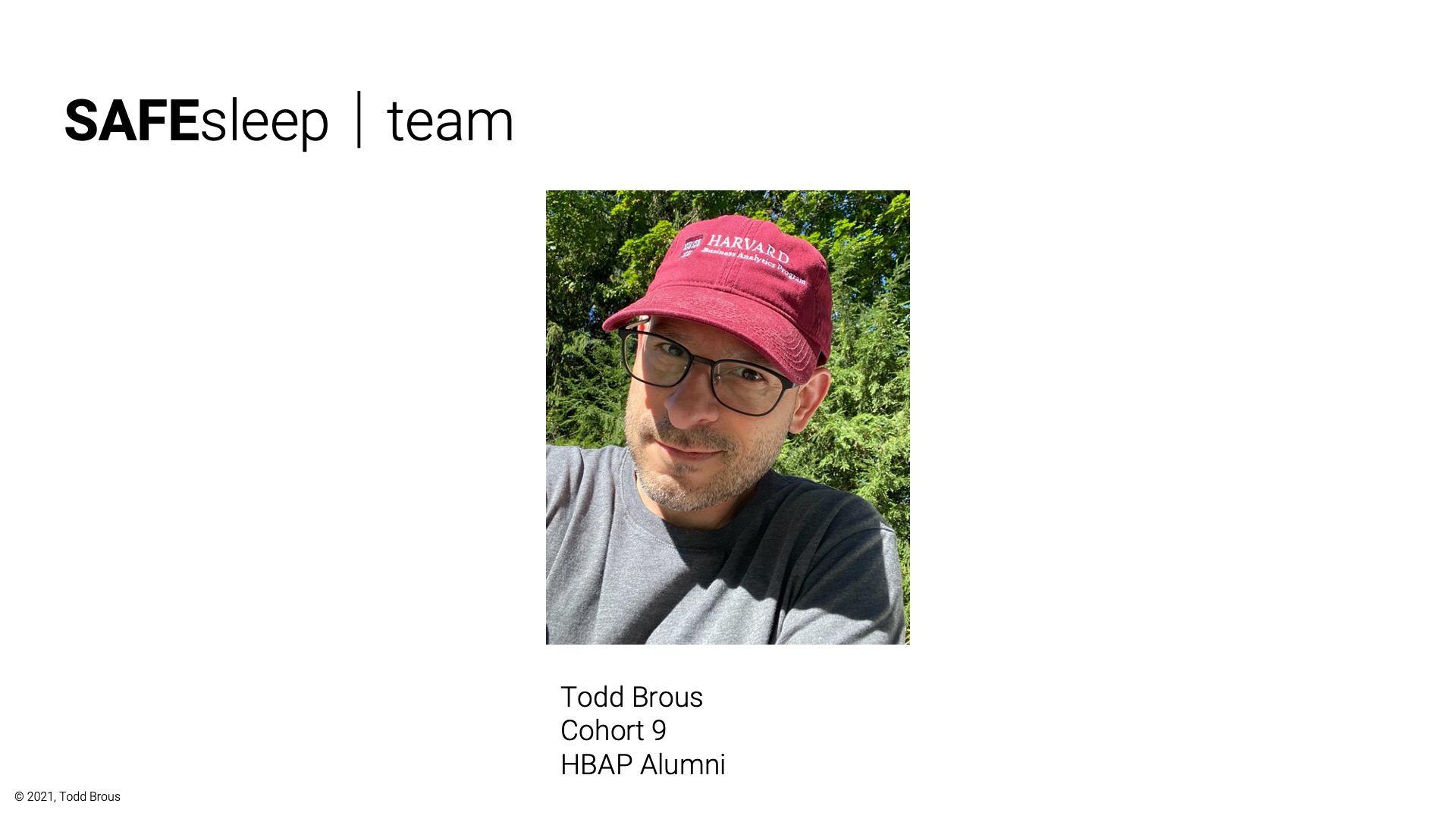 Todd Brous: Loves Roasted Brussel Sprouts with a little salt, pepper, and olive oil. He's also a recent HBAP Conferee, an Entrepreneur, Consultant, Product Developer, Technologist, Designer, Artist, and Teacher. He is the President and CEO of Untwist, Inc., a Boutique Technology Consulting Firm, and has worked for 20+ years in Media & Entertainment, IT, Technology, and Content Creation. He has a BS in Geology from Tulane University, an MFA in Computer Art from The School of Visual Arts, where he was also an instructor for 19 years teaching Computer Systems, and… he has a Design Patent for a fidget toy.
I am looking for collaborators to work on this idea and bring it to market as a part of the HappyHeart Digital Platform.
Note: Miles Nelson provided inspiration for this idea.  He's an Emergency Room Doctor, and he has seen countless Seniors come in with injuries.
---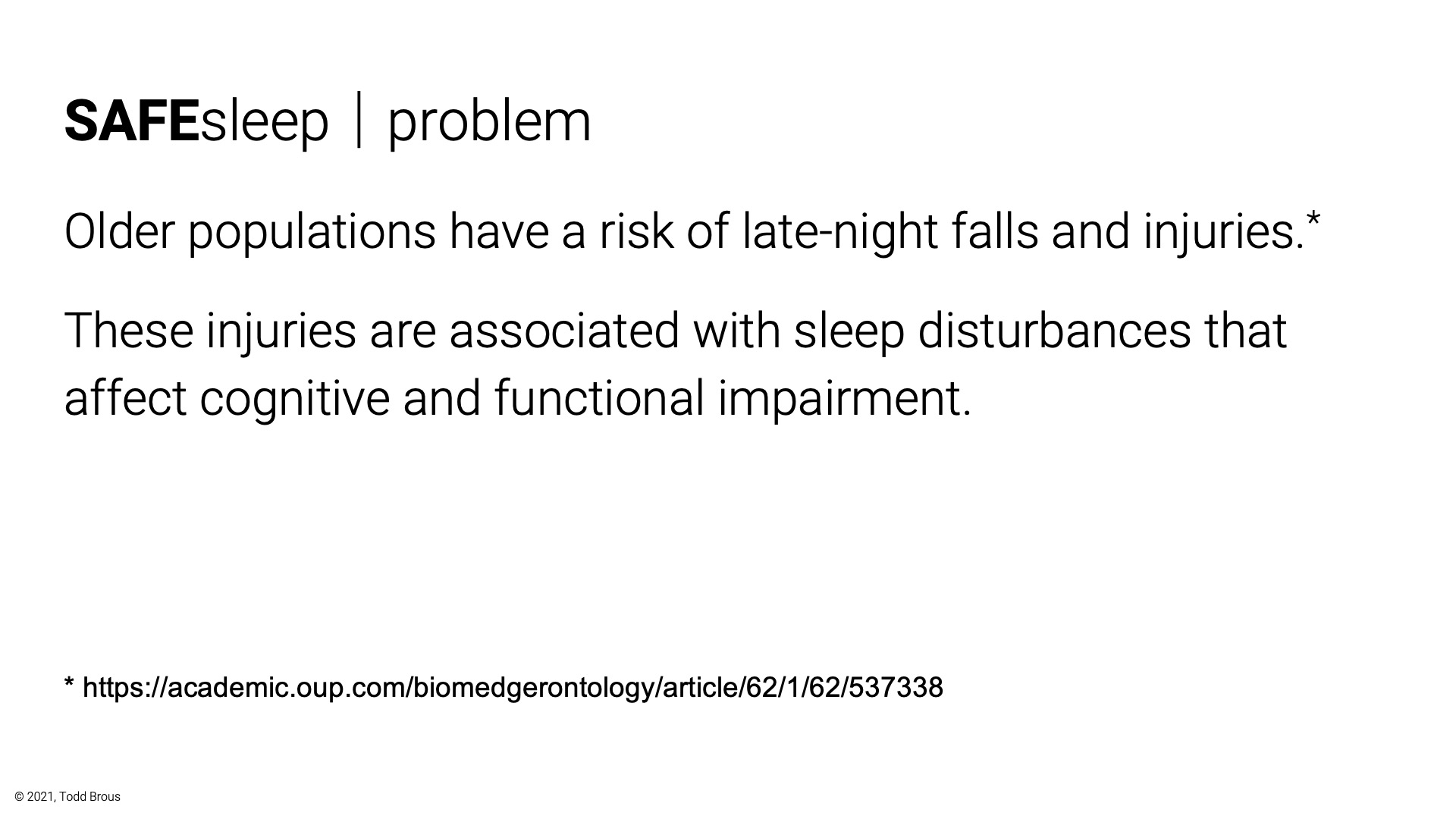 There is a huge risk of late-night injuries in the Senior population. For example, when someone gets up in the middle of the night to use the toilet, they can become dizzy and fall.  These accidents are life threatening, can cause severe bone injuries, and often result in significant medical expenses.
Low blood pressure, poor lighting, rushing, and disorientation are examples of factors that can lead to injury.
* https://academic.oup.com/biomedgerontology/article/62/1/62/537338
---
With SAFEsleep, we can reduce these injuries before they happen.
And if an accident does occur, we can get Emergency Assistance faster.
The primary idea for SAFEsleep is to implement a Sleep Monitoring Device that can watch a person sleep.
For example, when an individual needs to get up in the middle of the night to use the toilet, the SAFEsleep device would detect this.
SAFEsleep would communicate with the individual, slowly turn on lighting, and guide them to and from the toilet.
If there was a fall detected, then family members or Emergency Services could be notified.
Through an AI/ML feedback loop additional capabilities would be added over time.
Integration with additional sensors, devices, and Home Automation technologies would enable SAFEsleep to expand its capabilities.
The goal would be to integrate SAFEsleep into the HappyHeart Digital Platform.  (Note: HappyHeart was a winner in the previous Ideation Journey.)
---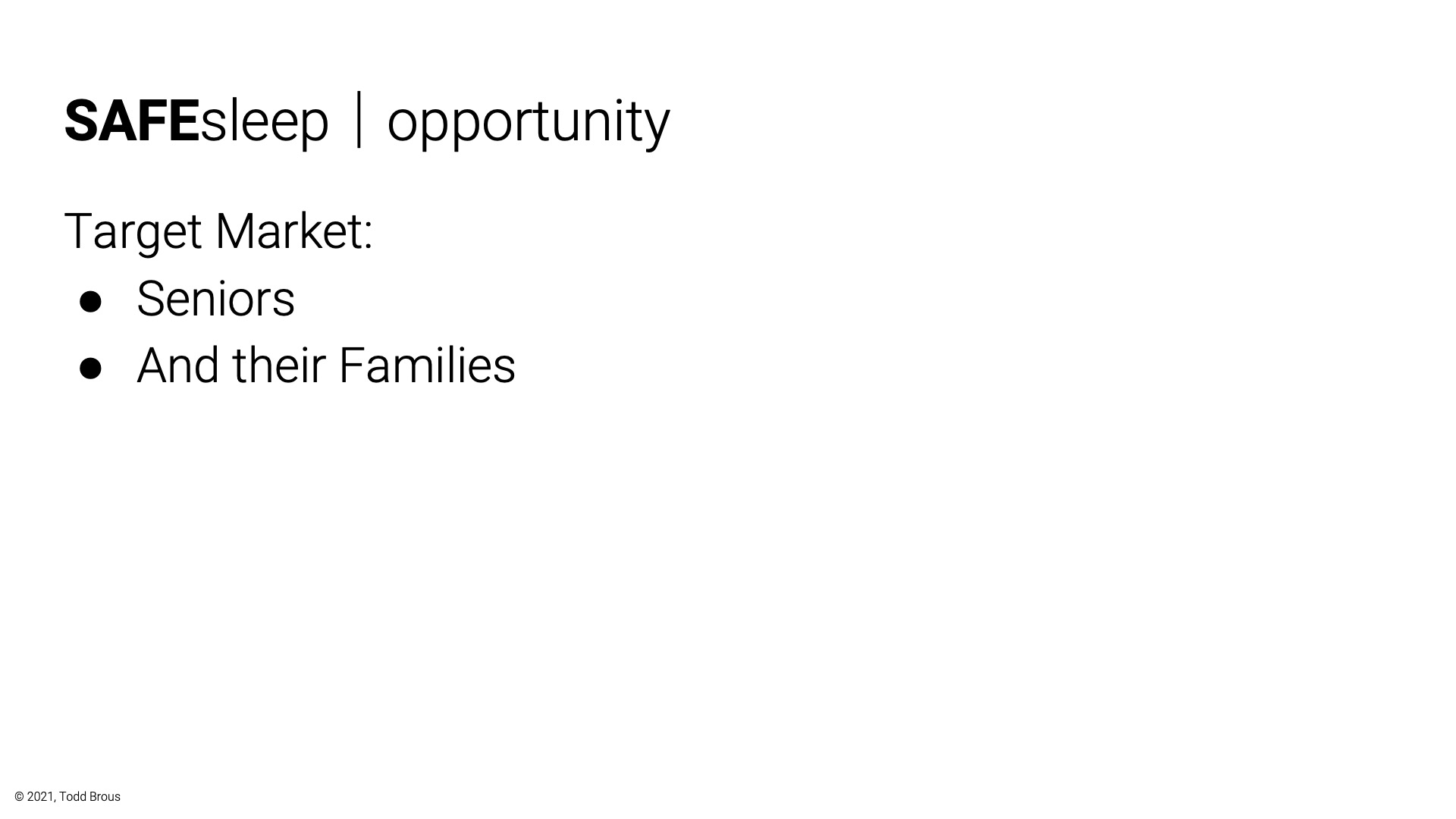 The target market includes Seniors and their Families and Caregivers.
We believe that the meaning of life is to Love and to Learn, and Living Independently leads to a fuller and happier life.
This is why we do what we do.