Hilton Worldwide: Creating Value for Hotel Owners, Customers and Investors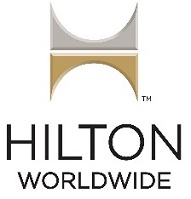 Hilton Worldwide: Creating Value for Hotel Owners, Customers and Investors
Hilton was founded nearly 100 years ago and has become an integral part of the hospitality industry through its management of a portfolio of world-class brands that includes Hilton Hotels, Waldorf Astoria, DoubleTree by Hilton, Embassy Suites Hotels, Hilton Garden Inn, and Hampton Inn Hotels. The company now has 4,322 hotels, resorts and timeshare properties in its system comprising 715,062 rooms in 94 countries and territories[1]. In addition, Hilton employs more than 157,000 employees across its properties and corporate offices around the world, and in total the company has roughly 49 million members in its customer loyalty program, Hilton Honors[2].
The analysis below describes how Hilton uses its operating model to execute on its highly profitable business model which helps capture value for hotel owners, customers and investors.
Business Model
Hilton's business operates through three segments: (1) management and franchise; (2) ownership; and (3) timeshare. The company views these business segments as complementary and provides the business with the ability to capitalize on its strong brands and operational scale. Since 2007, the company has focused on growing its management and franchise segment where third parties own the hotels while Hilton collects a fee for allowing the owner to use the Hilton system to flag and manage the asset. Hotel owners choose to brand their hotels with a Hilton flag because the Company has proven its ability to provide consumers with a consistent consumer experience that they can rely on, no matter where they travel in the world. Many of these customers become HHonors members, who have fierce brand loyalty to the Hilton system and help drive the Company's 15% average room rate premium compared to its competitors globally[3].
In the management and franchise segment, third-party owners invest their own capital into the hotel and pay Hilton either a franchise or management fee to use the Hilton name. This "capital-light" business model has contributed to the 50% growth in Hilton's systemwide room count since 2007 (which has outpaced all of its lodging peers)[4]. This massive increase in managed and franchise properties has generated an estimated $8.3bn of value on an investment of only $139mm[5].
Operating Model
Hilton has been able to drive customer loyalty through its strong commercial engines that support an estimated $35bn in annual system revenue[6].
First, the Hilton Honors program improves the "stickiness" of customers. This program incentivizes them to return to the brand time and time again since they get points which lead to free room nights as well as perks during their stay including free wifi and room upgrades. HHonors has 49mm members and contributes 51% of Hilton's occupancy[7].
Second, Hilton has a worldwide sales team that generates $8bn in revenue annually[8]. Their role is to actively solicit bookings from business and leisure travelers, travel agencies, and conventions.
Third, Hilton's best-in-class website engages customers and allows them to locate the hotel of their choice and book their stay.
Fourth, Hilton's reservations team books 12mm reservations per year, many of which are generated from sales team leads.
Fifth, the revenue management team works to ensure that room prices are competitive and dynamic.
Sixth, the operations are supported by a large proprietary information technology platform that serves as the backbone for the operating system of the business.
Seventh, the supply management team takes care of all purchasing needs for the business which includes food for restaurants, cleaning supplies, linens, etc.
Each of Hilton's commercial engines combine to help drive the overall success of the business and provide the backbone necessary to achieve the goal of providing a consistent consumer experience across the entire portfolio. As a result of the alignment between Hilton's business and operating model, EBITDA has grown at a 13% CAGR since 2010[9], a rate at which the company expects to continue to achieve given its large pipeline of rooms under construction (more than 200,000 rooms globally[10]), all of which is being financed by third-party sources.
[1] Hilton 2014 10-K.
[2] Hilton Q3 2015 Investor Presentation.
[3] Hilton Q3 2015 Investor Presentation.
[4] Hilton Q3 2015 Investor Presentation.
[5] Hilton Q3 2015 Investor Presentation.
[6] Hilton Q3 2015 Investor Presentation.
[7] Hilton Q3 2015 Investor Presentation.
[8] Hilton Q3 2015 Investor Presentation.
[9] Hilton Q3 2015 Investor Presentation.
[10] Hilton Q3 2015 Investor Presentation.