Finding a Cozy Nook in the eBook World

As the Nook tablet fades into oblivion, can Barnes and Noble reinvent reading in the digital world and regain its former glory?
Barnes and Noble launched the Nook eReader in November 2009 2 years after competitor Amazon launched and sold about 3 million Kindles.  7 years later, the Nook has 2 million active users, but is deemed by many to be a platform nearing extinction.  Of Barnes and Noble's 2016 financial results, Nook accounted for some $98 million in operating losses and retail fared just as poorly at $113 million in operating losses[i].   Can the bookstore giant regain its retail position in the digital age?  Are print books dead!?
To understand Barnes and Noble's path ahead, it is valuable to revisit its business model for books: deliver a wide variety of titles for every kind of reading enthusiast.  It delivers value by sourcing millions of titles from centralized distribution centers in New Jersey and Nevada. The in-store shopper can choose to explore the average 26,000 sqft store or access "ambassadors" who help navigate to the perfect read[ii].  Similarly, online customers can explore over a million titles but only have reader reviews to guide their journey.
Ripe for Disruption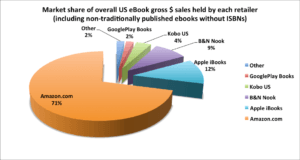 Barnes and Noble has seen significant disruption from technology since the launch of Amazon's Kindle.  The Nook started out solely as an eReader and has reactively adapted to match the smart phone and tablet capabilities that users crave.  Where Barnes and Noble is also getting disrupted is in ecommerce.  2015 sales show that Amazon is clearly dominating in print books and eBooks (see exhibit 1), with Apple at a distant second[iii].  Adding to Barnes and Noble's disadvantage, is the lack of continuity in customer experience in the digital space.  Apple's iBooks and Amazon's prime membership more efficiently capture the user while performing non-book related tasks.  Unfortunately, previous historical subpar performance has plagued Nook and its ebookstore as depicted by the stark downward trend of Nook sales in exhibit 2.[iv]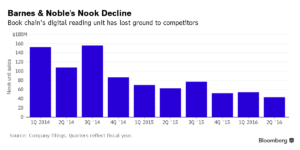 Digital Reincarnation
As outlined in Barnes and Noble's "Investor Day" strategies, the company needs to occupy the omni-channel retail space in an effective manner.  Unfortunately, the company cannot simply kill the Nook and move into the software only space.  It should leverage the diehard readership base and gather more data on spending habits from its membership of 6 million users to better serve them.  Better service will likely be manifested in a higher performing smart phone and tablet app with features like location notification – similar to how Starbucks informs a user if they are nearby a store.  Also, the company will need to improve on the subpar application performance for Nook users.  The app needs to smoothly transition user bookmarks from device to device in order to make seamless customer interactions.
The original move to digital was very much a disjoint venture for Barnes and Noble but moving forward, synergizing the in-store customer experience online will drive more traffic.   B&N should capitalize on and translate their expertise into the digital world.  For one, B&N has to stay ahead of the digital movement by listening closely to customer complaints and anticipating areas of improvement.    The amount of traffic on barnesandnoble.com driven by social media is a minor 2.71%[v].  Barnes and Noble should create virtual book clubs so users can share in the reading experience.  The added social media attention may even drive more traffic.  Also, the community events at retail stores including book readings, new title releases, and author signings should be accessible via BN.com and through the B&N app to alert customers and drive them into stores.  The retail space has really become a beacon for communities and the website does little to entice the online user.  Finally, the BN ambassador is so crucial in helping people find books in the retail space.  The online space is an even more vast expanse and users would benefit from a chat platform where consumers can tap into the knowledge of these book experts to locate the next best read.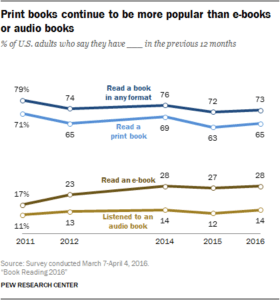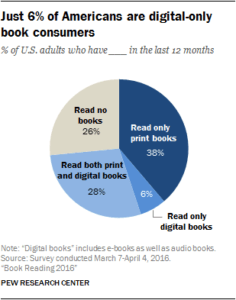 I think it is safe to say that print books are not dead.  Readers in America still love the feel of a book in their hands and the scent of fresh pages ready to be poured over, earmarked, and scribbled in. According to Pew Research, of the 73% of Americans who read books over the last 12 months, 38% read print books only (see exhibits 3 and 4) [vi].  Now more than ever, Barnes and Noble should reassert its dominance in the print world.  Smoothly integrating in-store and online access will give them the customer experience edge that set them apart decades ago.
(Words ~740)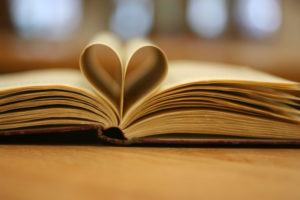 ____________________________________________________________________________________________________________
[i] Business Wire: A Berkshire Hathaway Company. "Barnes and Noble Reports Fiscal 2016 Year-End Financial Results." http://www.businesswire.com/news/home/20160622006404/en/Barnes-Noble-Reports-Fiscal-2016-Year-End-Financial, accessed November 2016.
[ii] "Investor Presentation." Barnes and Noble conference webcast. June 23, 2016. http://files.shareholder.com/downloads/BKS/3251755140x0x905430/F0FC19D8-7DB2-4166-91A0-22FF00544A8E/2016_6_23_bn_fy2016_investor_day_present.pdf
[iii] "2016 Digital Book World Keynote Presentation." AuthorEarnings.com, March.2016. http://authorearnings.com/2016-digital-book-world-presentation/ accessed November, 2016.
[iv] Coleman-Lochner, Lauren and Matthew Townsend. "Barnes and Noble Tumbles Following Loss, Plunging Nook Sales." Bloomberg Markets, Dec 2015. http://www.bloomberg.com/news/articles/2015-12-03/barnes-noble-posts-loss-as-nook-e-reader-unit-weighs-on-sales, accessed November, 2016
[v] "Barnesandnoble.com." Similarweb.com, Oct 2016. https://www.similarweb.com/website/barnesandnoble.com, November 2016.
[vi] Perrin, Andrew. "Book Reading 2016." Pew Research Center, Sept 2016. http://www.pewinternet.org/2016/09/01/book-reading-2016/, accessed November, 2016.