Costco: Saving you Money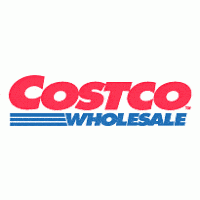 This discount retail giant outperforms competitors through cost-cutting and operational efficiency.
Costco is a warehouse retail store that consistently outperforms reputable competitors such as Walmart and Target in the discount retail landscape. They currently have over 81 million members and operate 697 warehouse stores across nine countries.[i] Costco takes advantage of a strategic operating model that enables them to utilize economies of scale and a no-frills retail approach to provide incredibly low prices to their members. Their business model of providing value to customers through high-quality goods at industry-low prices is a direct result of their cost-cutting operations strategy. For this reason, I believe Costco is a clear TOM winner and is highly effective at driving alignment between their business and operating models.

Figure 1-Costco Stock Performance compared to Target, Walmart.[ii]
Business Model
The Costco business model is centered around offering the "best possible prices on quality brand-name products" to consumers.[iii] With a commitment to only stocking quality brands, they offer customers an exclusive membership to grocery prices that are substantially lower than traditional supermarkets. Costco captures value in two ways: product margins and membership fees. While other grocery retails offer margins consistently in the 25-30% range, Costco has kept their margins low at around 10.6% for the past five years. In fact, Costco has permanently capped its margins to further share the value they create with their customers. The smaller revenue from lower margins is made up for in membership fees. Costco utilizes a subscription business model where customers purchase an annual membership ($55 in the U.S.)[iv] to shop in their stores and take advantage of their low prices. While other warehouse competitors, such as Walmart, also offer low prices due to their large purchasing power, Costco is able to leverage their membership fees to actually increase sales from their members. Since customers have to pay capital upfront, they are motivated to shop at Costco more frequently in order to capture more value from access to the low prices. Costco has seen a membership renewal rate of 91% in the U.S. and Canada, indicating that their business model is driving a high degree of customer loyalty.[v]
Operating Model
Costco is able to offer its customers incredibly low prices due to their strategic operating model that focuses on minimal overhead costs. First and foremost, they take advantage of economies of scale by buying and selling products in bulk. Costco is able to leverage its vast network of stores and 40-year market leadership to negotiate lower prices with suppliers. Their efficient supply chain is then designed to limit the number of touch points on products. They accomplish this by purchasing in bulk directly from manufacturers and bringing products to their own distribution centers. Full truck loads are then coordinated to deliver products to individual Costco warehouses.
Costco offers significantly fewer SKUs than the average supermarket (3,700 Costco SKUs compared to 30,000 in a typical supermarket), enabling them to further simplify their supply chain logistics.[vi] In addition to their condensed product variety, Costco offers their own private brand label, Kirkland Signature, which accounts for 25% of their global sales and allows for higher margins at competitively low prices.[vii]
The Costco retail layout is a simplified and efficient warehouse. By eliminating unnecessary sales staff and traditional aesthetic displays, Costco significantly limits store overhead costs. Additionally, they choose not to advertise. By investing back into their operations, the value they provide stands on its own and encourages word-of-mouth marketing.
Costco also mitigates SG&A expenses by reducing employee turnover which is high in the retail sector. The average Costco worker makes $21/hour, receives health benefits, vacation time, and a 401(k) match.[viii] By providing above average salary and benefits, Costco attracts and retains talented employees, minimizing costs of employee turnover.
Outlook
Overall, the money and value that Costco creates through their efficient and cost-cutting operating strategy is passed onto the consumer in the form of low prices. Their business strategy is reflected at every level of their operations and enables them to run a lean, profitable business. Despite formidable competitors in the marketplace, Costco continues to outperform and look for future growth.
Endnotes:
[i] "Investor Relations: Corporate Profile." http://phx.corporate-ir.net/phoenix.zhtml?c=83830&p=irol-homeprofile.
[ii] http://finance.yahoo.com/
[iii] http://www.costco.com/about.html
[iv] http://www.costco.com/join-costco.html
[v] "FY 2014 Annual Report." http://phx.corporate-ir.net/phoenix.zhtml?c=83830&p=irol-reportsannual
[vi] "FY 2014 Annual Report." http://phx.corporate-ir.net/phoenix.zhtml?c=83830&p=irol-reportsannual
[vii] "FY 2014 Annual Report." http://phx.corporate-ir.net/phoenix.zhtml?c=83830&p=irol-reportsannual
[viii] http://www.investopedia.com/articles/investing/070715/costcos-business-model-smarter-you-think.asp?layout=orig