The Coronavirus has created a crisis among children to get help
The Coronavirus has created a crisis among children to get help and we are under a time constraint to provide our children the support they need. Cornerstone's School Based Services program was quickly able to set up "tele-health" services but we need to scale fast before Fall 2020 school year.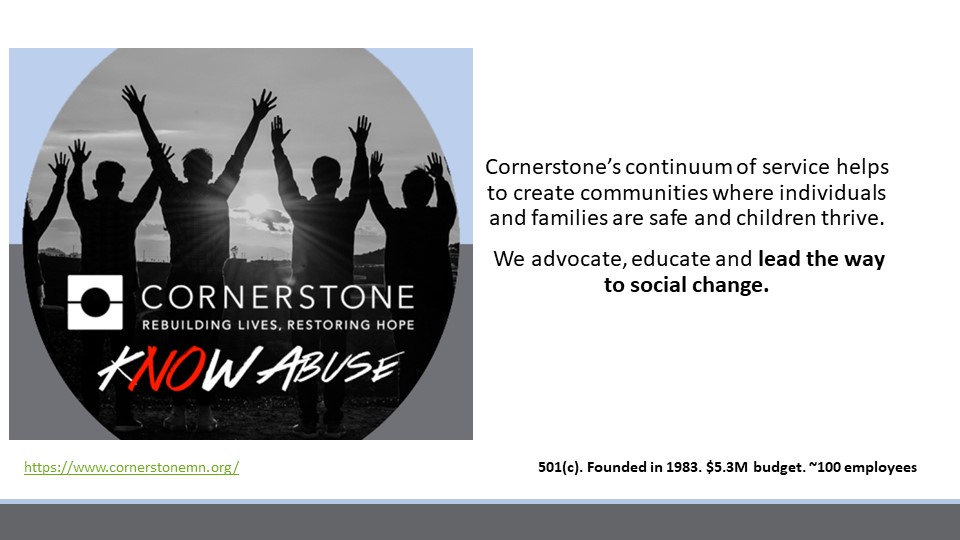 Cornerstone is a dual services Domestic Violence and Sexual Assault prevention and response agency. We are based in Hennepin County, Minnesota with offices in Bloomington, Minneapolis, and Brooklyn Park. Our KNOW Abuse curriculum is comprehensive violence prevention program that utilizes best practice strategies in line with public health standards and K-12 core curriculum.
Cornerstone's ultimate goal is to reduce the prevalence of domestic violence, sexual violence and human trafficking. Healthy futures are possible when we coordinate an effective crisis response, implement trauma-informed support services, mitigate the impact of violence on children and youth, and confront the roots of violence.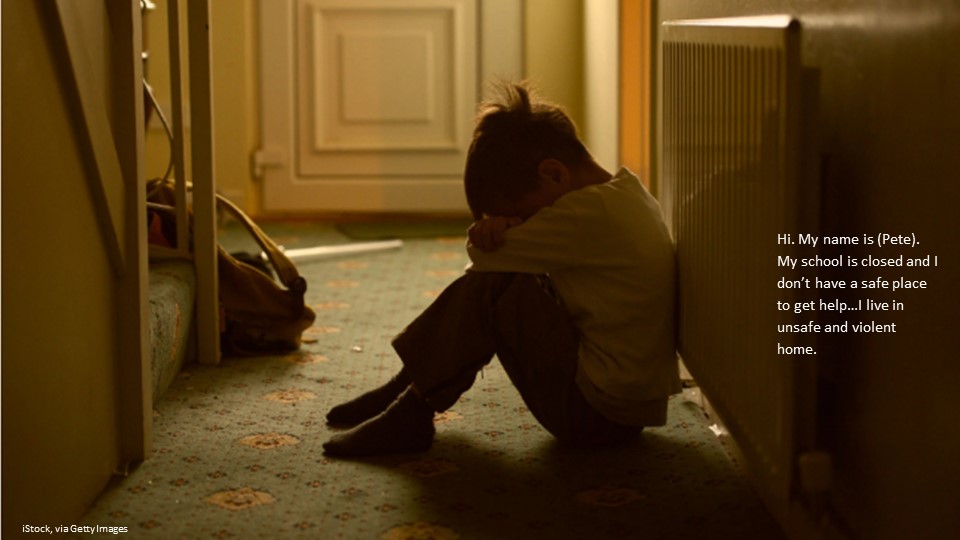 Cornerstone's School Based Services Program provides one-on-one youth advocacy to students in K-12 who are experiencing family violence, bullying, harassment, dating abuse, sexual violence, sexual exploitation, and sex trafficking. We have youth advocates embedded in schools throughout Hennepin County to provide support, safety planning, social emotional learning, and referral to other needed resources.
For many young people living in an abusive home, school is a protective factor and safety net, allowing them to connect with caring adults and seek respite from the chaos at home. With widespread school closures due to Coronavirus many young people have been cut off needed support.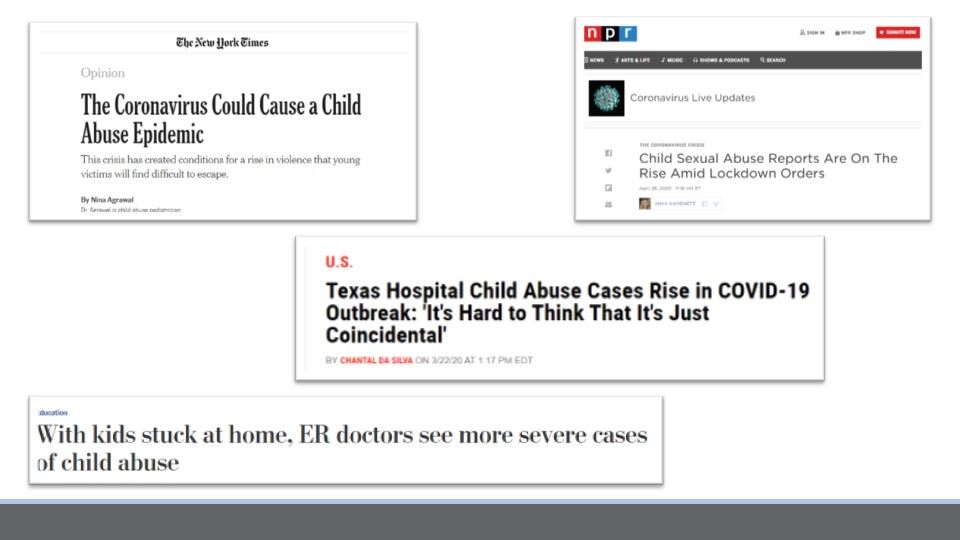 We initially saw a spike in child abuse cases and suicidal ideation leading to an increase in child protection reports as well as coordination with local police and emergency services to provide well-care checks.
Cornerstone's School Based Services program was quickly able to set up "tele-health"  services through use of apps like Google Meet and Doxy.me to ensure we could stay connected to young people in crisis.
Due to a handful of tech-savvy staff, our program was the first in Minnesota to establish both telehealth advocacy and mental health services and online violence prevention eLearning courses following school closures related to stay-at-home orders and quarantining. Since establishing these services in late March 2020 we have not only continued to serve young people but provided technical assistance through state-wide web meetings hosted by our state Health Department and Sexual Assault Coalition to assist other programs in establishing their own services as well.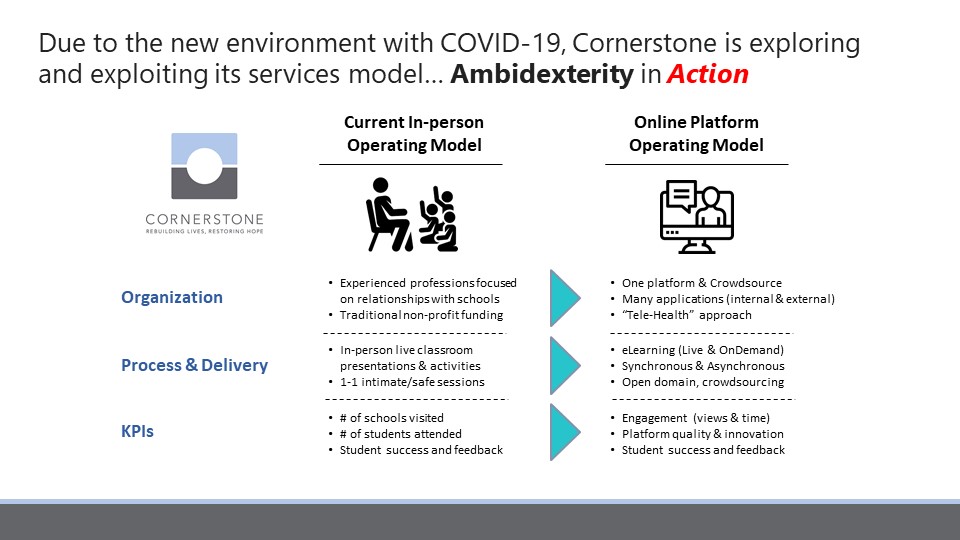 Our beta program was established as an immediate "boots on the ground" crises response using tools available in Google G Suite as they provided tools for both youth advocacy and prevention education. All of our school partners utilize Google Classroom so this platform ensured widespread accessibility and familiarity from both students and teachers.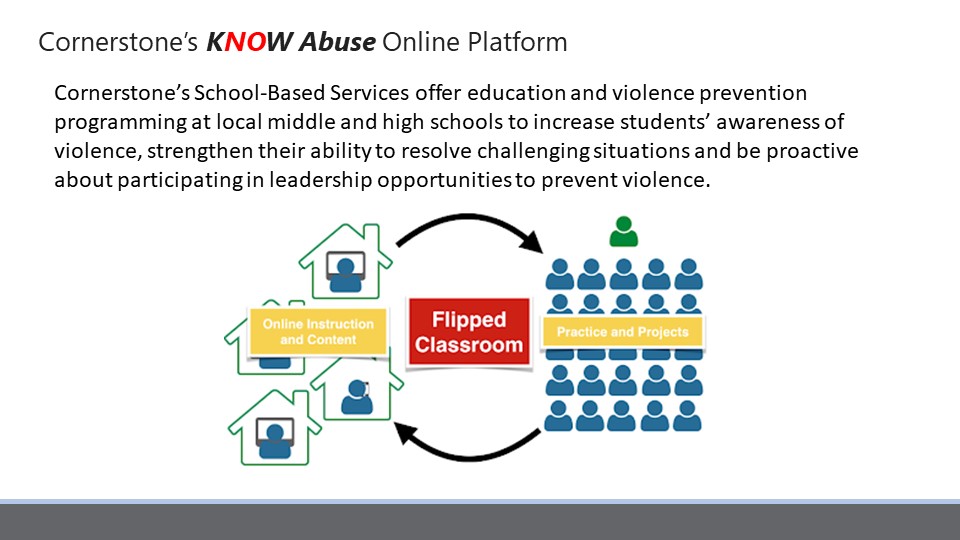 We have received very positive initial feedback from students and teachers regarding our beta services, but in anticipation of schools being unable to reopen in the fall due to continued concerns of Coronavirus we need to spend the summer building out a much more robust platform to provide more functionality and scale up distribution to more school districts and communities in need.
Students in our beta program rated our eLearning courses 4.4 out 5. We were able to beta test with over 1,200 students in 8 school districts in the metro Twin Cities area. We were able to offer education on Teen Dating Abuse, Sexual Violence and Sexting as requested by health teachers across these school districts to assist their lesson planning as the moved to online classrooms.
eLearning strategies such as branching, gamification, and story telling were utilized to enhance student interaction and engagement and students overwhelmingly responded with feedback that indicated that the interactive elements were their favorite parts.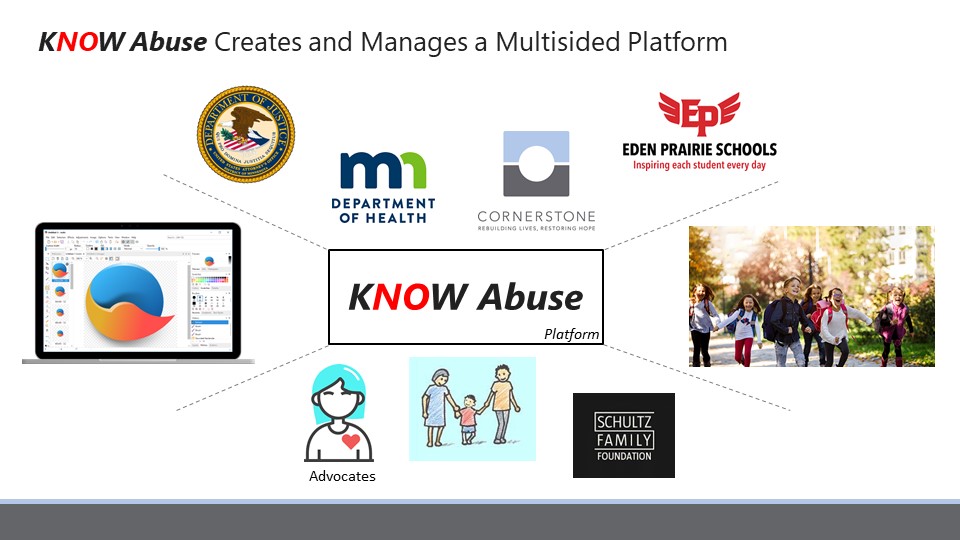 Although we felt like we have achieved great success with our beta program, we know that we need to increase capacity to ensure that we can build the infrastructure through this summer to create a robust and more comprehensive platform to deploy both our advocacy and eLearning services.
The current model lacks the functionality of a proper Learning Management System (LMS) such as trackability, accessibility, and fully immersive learning engagement. We are currently working with local stakeholders to advance this project.
The ultimate goal is to create a platform that can not only be utilized within our own agency and program but also be shared and replicated to offer schools and youth advocacy programs  throughout the greater Twin cities and eventually across Minnesota access to these resources to expand the scope of impact.
We will offer access to the platform and technical assistance to help other communities establish similar services which can be tailored to meet culturally specific needs to cast wide safety net for youth across the whole of Minnesota.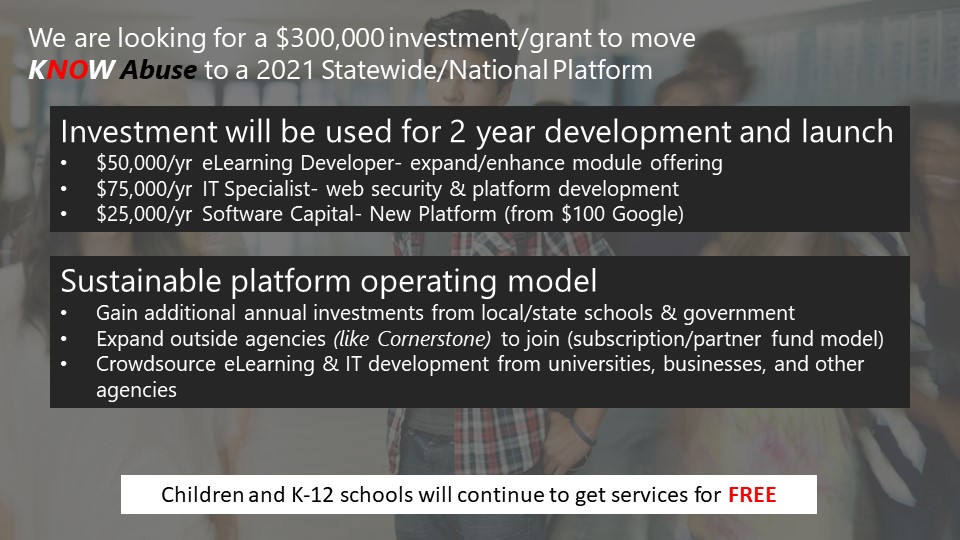 Cornerstone's School Based Services program has already undertaken similar initiatives successfully. In 2013 we partnered with and received funding from Verizon to develop our classroom version of our KNOW Abuse curriculum. As part of the project the end product curriculum was made available through our website for free to any youth agency or school requesting a copy. The curriculum has since been used across Minnesota and nationally, and we have provided ongoing technically assistance as well for those utilizing our materials.