Example Pitch Template
These slides from the HBS Rock Center should give a good sense of how to present your pitch submission.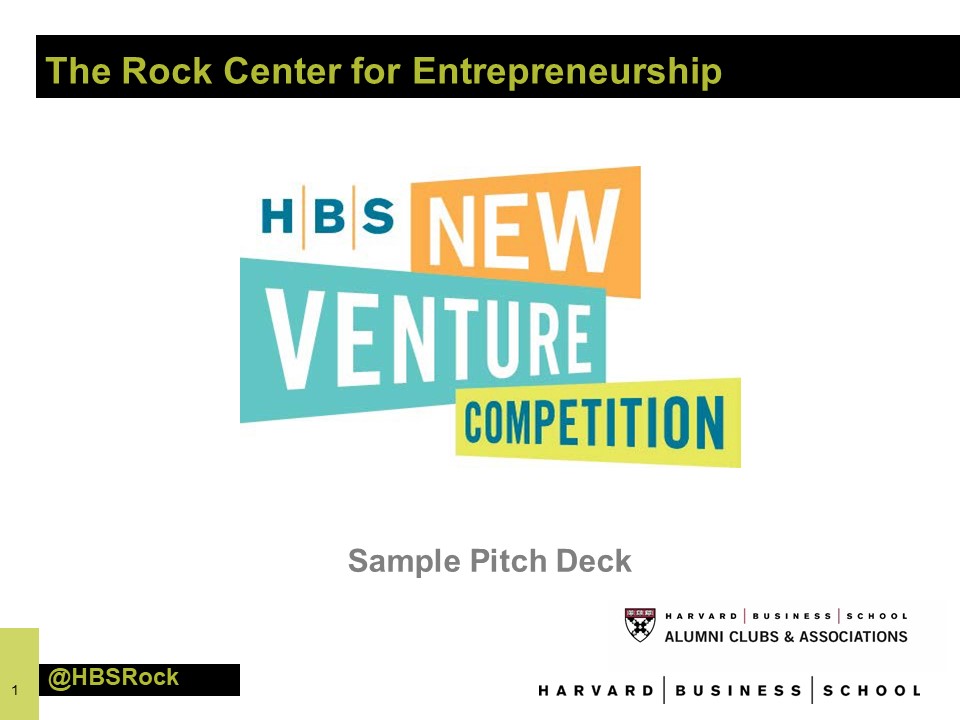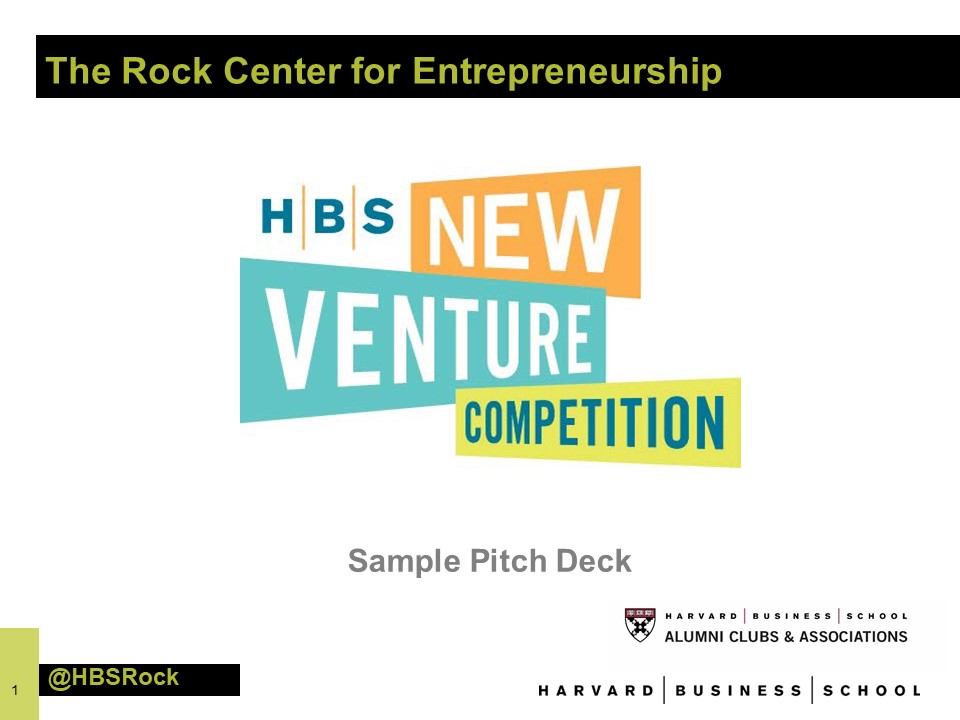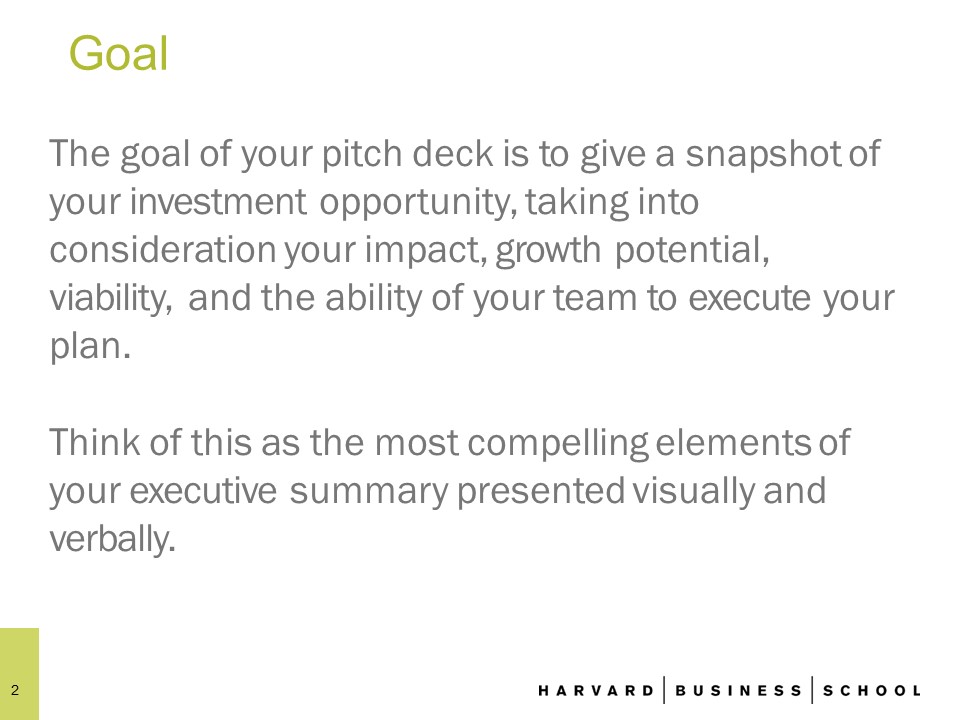 You can add notes between slides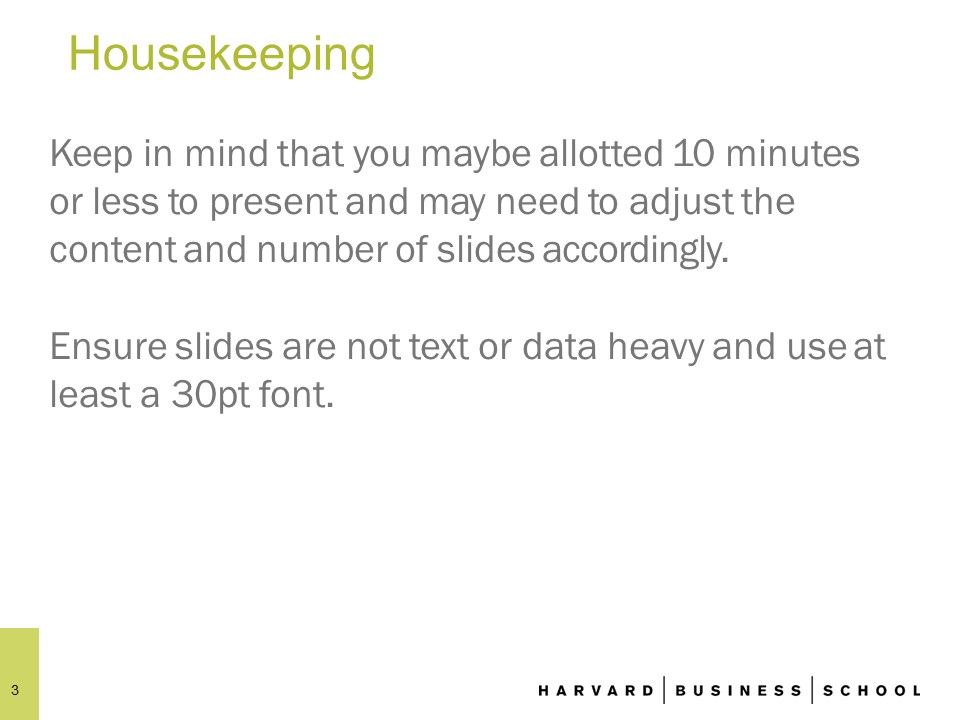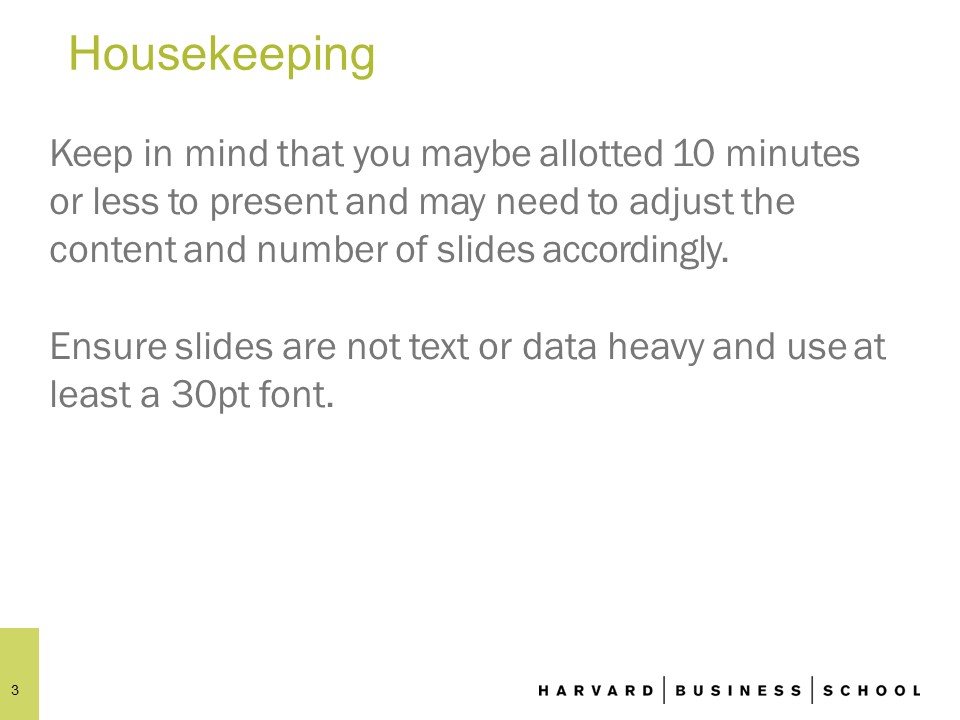 By clicking next to a slide and hitting enter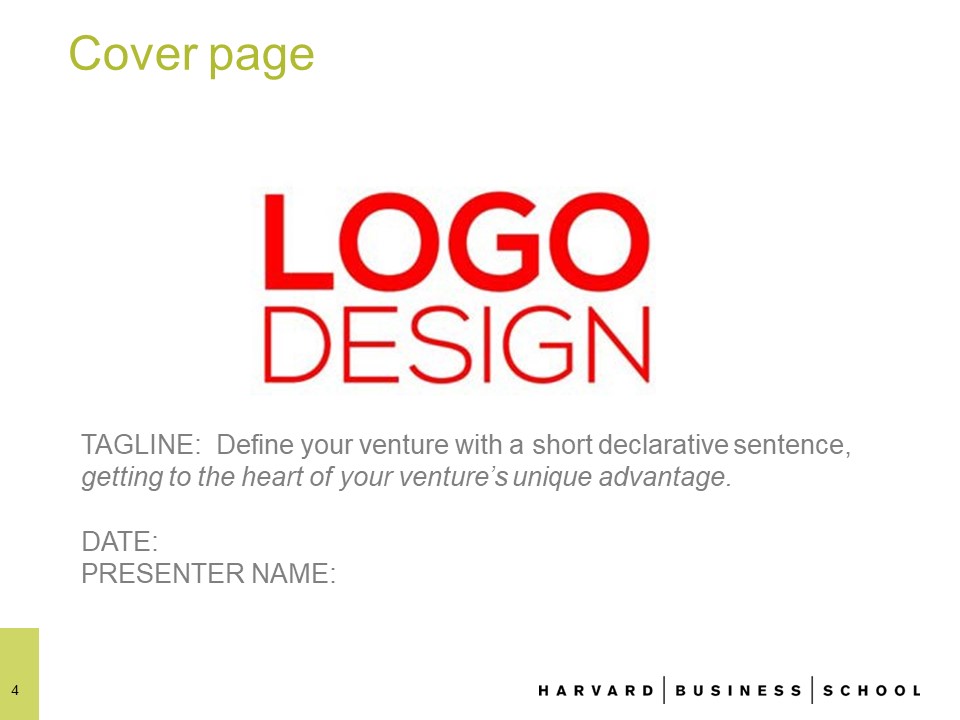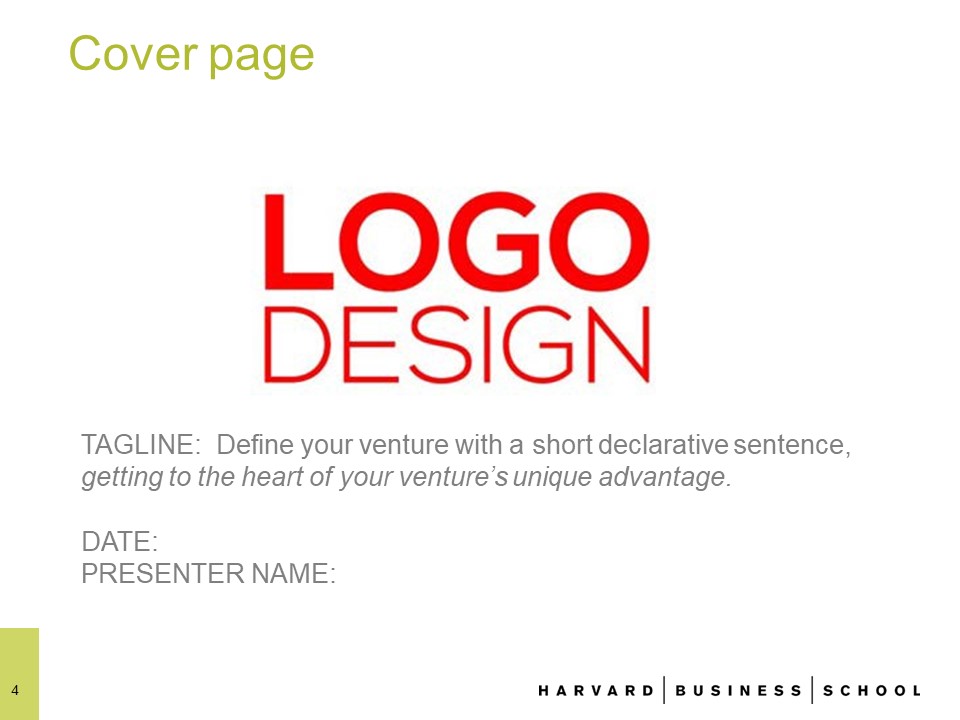 These notes can be used to give additional detail that you would cover during a live pitch, and will help keep the slides themselves free of clutter and unnecessary text.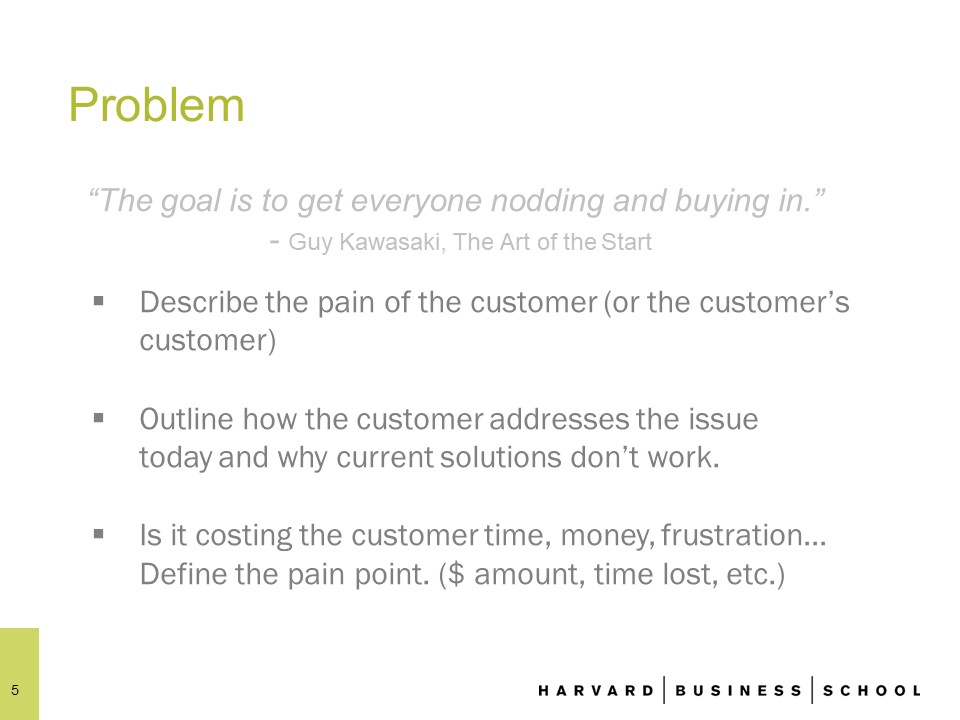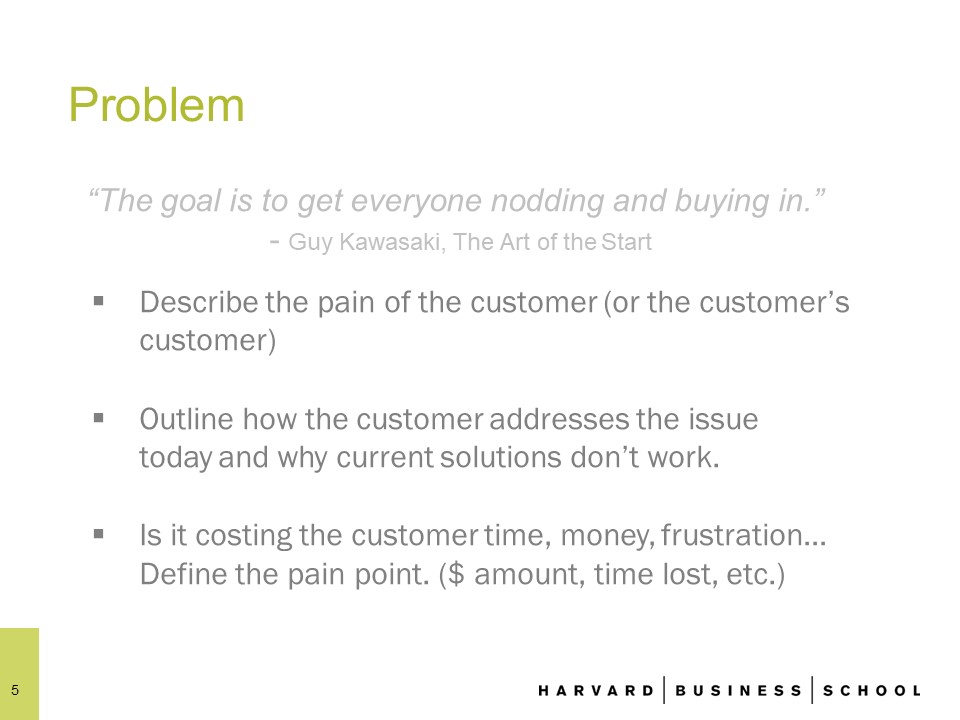 Best of luck in the competition! We look forward to seeing your new ventures and change initiatives posted in the platform.