Startup Academy: 100 Essential Startup Questions
Course Instructors: Doug Levin and Rana el Kaliouby 
Short Course Overview
This 6-session short course will take you through the stages of creating a startup from the very beginning. 
This course will cover the basics of founding, funding, and scaling a startup. We will focus on the 'nuts and bolts' of creating your new company – from setting your vision through locking down your Series A funding, and beyond. Course content, panels, and in-class discussions will address the 100 essential startup questions. At the end of the course, you will be able to:
Answer key questions required to prepare for the HBAP Pitch Competition
Organize your startup in a way that will maximize its chances of success
Obtain angel and/or VC funding required to sustain your startup in its early days
Gain insight into common startup challenges and proven ways to overcome them
Understand fundamental topics related to startups and their general management
Enrollment
Payment: Startup Academy is free of cost for all HBAP students both past and present. Students interested in participating in the HBAP Pitch Competition are required to take enroll in and complete the Startup Academy before they pitch. 
Registration: Registration for this course opens on Friday, Oct. 29, 2022. Enrollment will be capped at 120 students and will close when we reach that number. Successfully enrolled students will receive all course materials the week of November 15 including a Short Course Syllabus that will include information regarding assignments, discussion material, and more. 
About the instructors
Doug Levin has been an Executive in Residence at Harvard Business School's Laboratory for Innovation Science since 2019. In 2002, Levin founded Black Duck Software, where he served as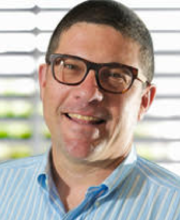 CEO for nine years. He is also an Executive Chairman at FiVerity and serves as an advisor to numerous machine learning, cybersecurity and advanced technology firms, such as Accuknox, FiVerity, Nirmata, Prescient Devices, Stynt, Wabbi, and others. He also sits on the boards of DJ MicroLaminates, Inc. and ReversingLabs. As an Executive in Residence, Levin has led a number of professional programs at the Laboratory for Innovation Science, including the "Startups & Advisors" series. More recently, Levin facilitated the "Artificial Intelligence (AI) in Enterprise" series by leading panel discussions with executives and senior managers on the opportunities and challenges surrounding AI adoption. He has also taught at the Massachusetts Institute of Technology Sloan School of Management since 2002. Levin completed his bachelor's degree at the University of North Carolina at Chapel Hill and holds a Certificate of European Studies in International Economics from the College d'Europe and is a Clean Energy Technology Fellow.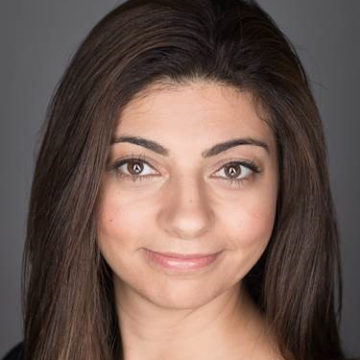 Rana el Kaliouby is an Egyptian-American scientist, entrepreneur, investor, author, and an AI thought leader on a mission to humanize technology before it dehumanizes us. She is the Deputy CEO at Smart Eye and formerly, Co-Founder and CEO of Affectiva, an MIT spin-off and category-defining AI company. She is an executive fellow at Harvard Business School where she teaches about AI and startups. Her bestselling memoir, Girl Decoded: A Scientist's Quest to Reclaim Our Humanity by Bringing Emotional Intelligence to Technology follows her journey, growing up in the Middle East and moving to the United States to become an entrepreneur and Emotion AI pioneer. Rana has a track record of translating technology innovations into products that address massive market needs including market research, automotive, health, robotics, and education. Rana serves on the Boston Steering Committee for All Raise, supporting female founders and funders. She is a member of the Young Presidents' Organization (YPO) where she serves on YPO's New England board and is a World Economic Forum Young Global Leader. Rana is a venture partner of the MIT Media Lab E14 Fund, a Trustee at the Mass Technology Leadership Council, and at the American University in Cairo. A TED speaker and co-host of a PBS NOVA series on AI, Rana has been recognized on Fortune's 40 Under 40 list and as one of Forbes' Top 50 Women in Tech. She holds a Ph.D. from the University of Cambridge and a Post Doctorate from MIT.

Requirements

In order to participate in the Short course, you must be available to attend all 6 1.5 hour live sessions that take place once per month from December 2021 to May 2022. 
*Additional monthly labs will be available for students to take a deeper dive into certain topics. Attendance at labs will be optional but strongly encouraged.