AirRv | "Bringing the World to your RV door, at the click of a button."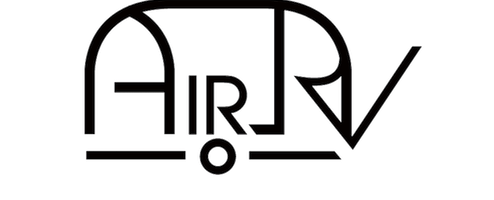 A digital platform, connecting driveway owners (hosts) and RV drivers (renters), through utilization of algorithms and analytics, ultimately solving a problem to create a value capture model by disruption in the RV industry.
VISION AND VALUE PROPOSITION:
Through the implementation of advanced technology, via utilization of algorithms, data analytics and mobile applications; a digital platform will bring together a global solution for driveway homeowners (hosts) to RV owners (renters) by synergistically aligning each other through the subletting of driveway space to renters while creating efficiencies in the location, price, and convenience, not seen to date in this industry.
~ "Bringing the World to your RV door, at the click of a button."
THE PROBLEM:
RV ownership has steadily increased over the last decade. Since the onslaught of Covid-19, the demand for physical units and rental parking spaces has reached a 1000% increase in bookings, in 2020.  RV parks cannot keep up or offer enough space for people to park in a specific location overnight.  Campsite bookings have seen a 500% increase in demand for 2021, according to Forbes.  On top of the demand for space and units, the current RV rental market for parking is expensive, limited in highly desired locations, an arduous process in procuring a rental space, and existing rental spaces are subpar for the dollar spent, offering inadequate, very basic amenities.
The current model of RV park rental spaces primarily is offered via physical real estate ownership, which is now a day of the past.  This model provides no flexibility in rental locations, expensive rental fees to renters, and zero revenue income to hosts/homeowners providing their space to RV owners.  RV parks continue to grow in overhead costs of ownership due to taxes, upkeep of maintenance requirements, and employee expenses.  The subletting of driveways across the US is an untapped supply opportunity.  This massive market space is ripe for the encapsulating upon, and ready for the launch of an innovative RV platform rental model.
TARGET MARKET AND OPPORTUNITY:
The targeted market is ALL households across the United States that can offer a driveway space which can be sublet or rented.  As well as ALL RV owners and renters of these assets, who are looking for a physical location to rent into.  All, sites and classes of households with driveways are considered a business revenue stream for AirRv.  Households that are closer to beaches, popular events, common areas of interest would be more attractive and in high demand to platform users.
In 2019, 139 million households were reported as physical space, in the US, according to the US Census Bureau.  This reported data represents driveways of homeowners and the opportunity of the potential rental space to be sublet for the RV user and income for the host. According the Annual Camper Report, in 2016, the overnight vehicle camping demand was 42 million participants and 446 billion total days camped annually.  As of 2018, only 13,000 private RV parks were in business, and 1,300 State parks available in the United States.  Since March 2020, Covid-19 has skyrocketed the demand for RV purchases and overnight parking.  A new trend is being created, and a solution large enough to satiate the requirement has not been developed to date.
THE SOLUTION:
Strategically aligning driveways and RV owners, through the implementation of data and algorithms, to create a platform and application to provide maximum parking locations in the world at the most economical prices and convenient ease of use for the end-user and host.
AirRv offers a scalable solution to travelers and compensation to hosts while minimizing the company expense footprint.  AirRv will not own any real estate or physical assets, but simply offer a platform service of connecting United States household driveways to individuals needing a place to park at a moment's notice while using an app.
AIRRV TEAM: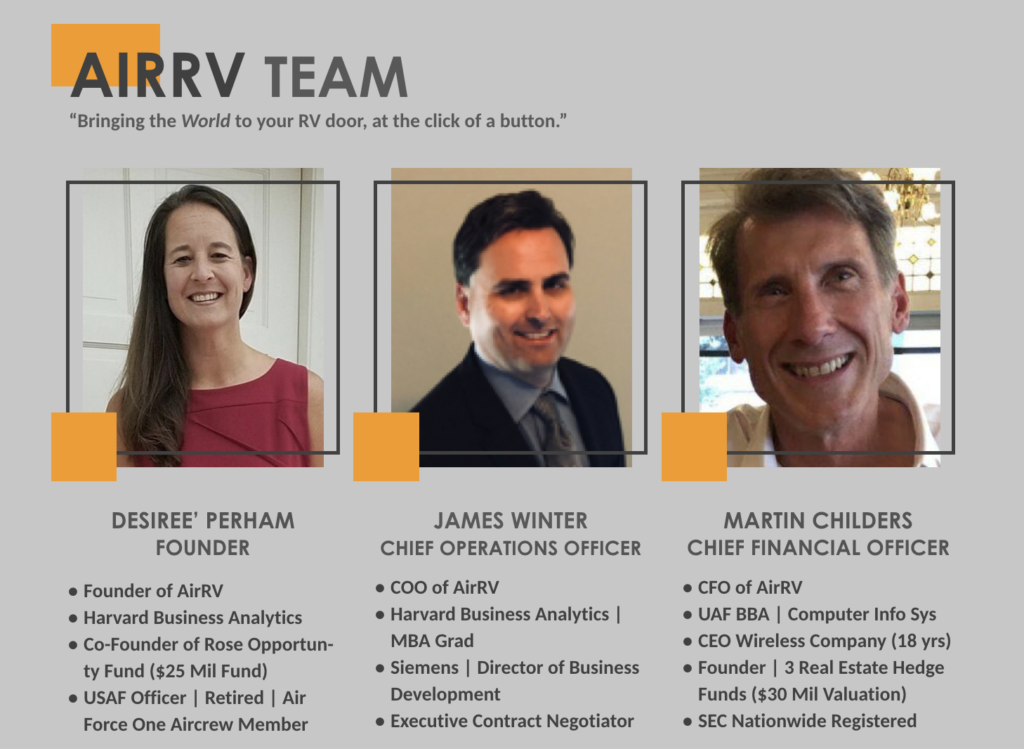 COMPETITION:
To date, no other platform space has entered into a non-ownership of others tangible owned real estate asset and sublet for income for users of space; into a model allowing for a user and host to exchange services while utilizing a peer to peer rating for the safety of the host and user.  Other seen competitors offer designated and specified locations for RV owners to utilize for monetization or the subletting of owned RV's for the use of others wanting to borrow from.
AirRV differs in this model by not owning any space as a company.  AirRv will offer more highly desired locations, at a cheaper cost and more convenient than any conventional current model in this space, while providing the security of peer to peer relationships to mitigate safety concerns of hosts and RV renters.  AirRv opens the doors of ALL driveways, parking lots, and unused real estate locations to the end-user.
COMPETITOR REFERRALS:
  IMAGES | RV SPACE: 
Current RV Park Situation: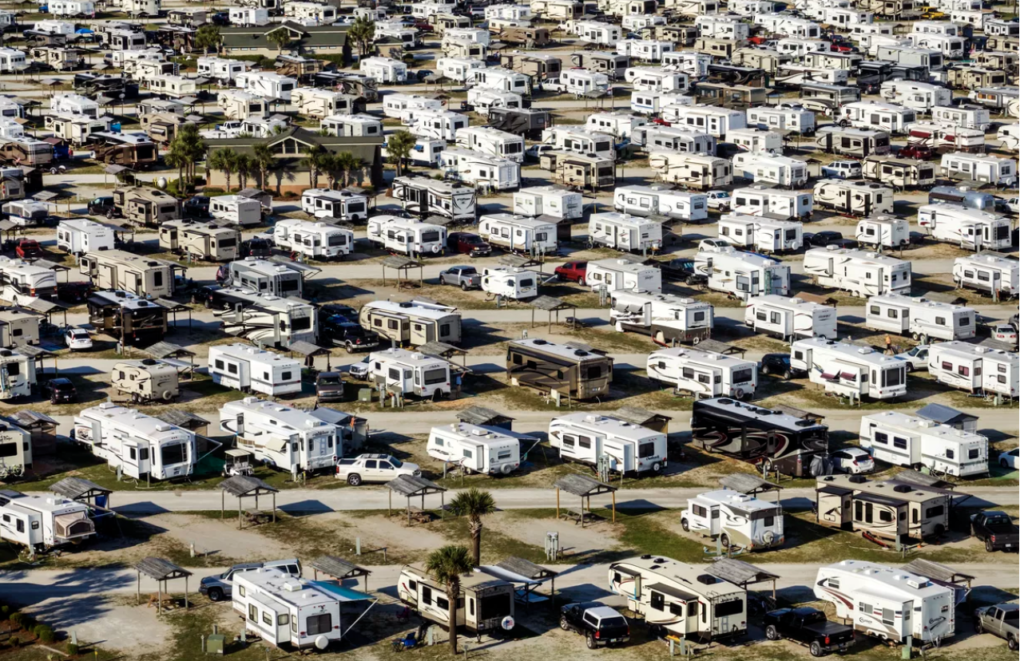 AirRV Solution: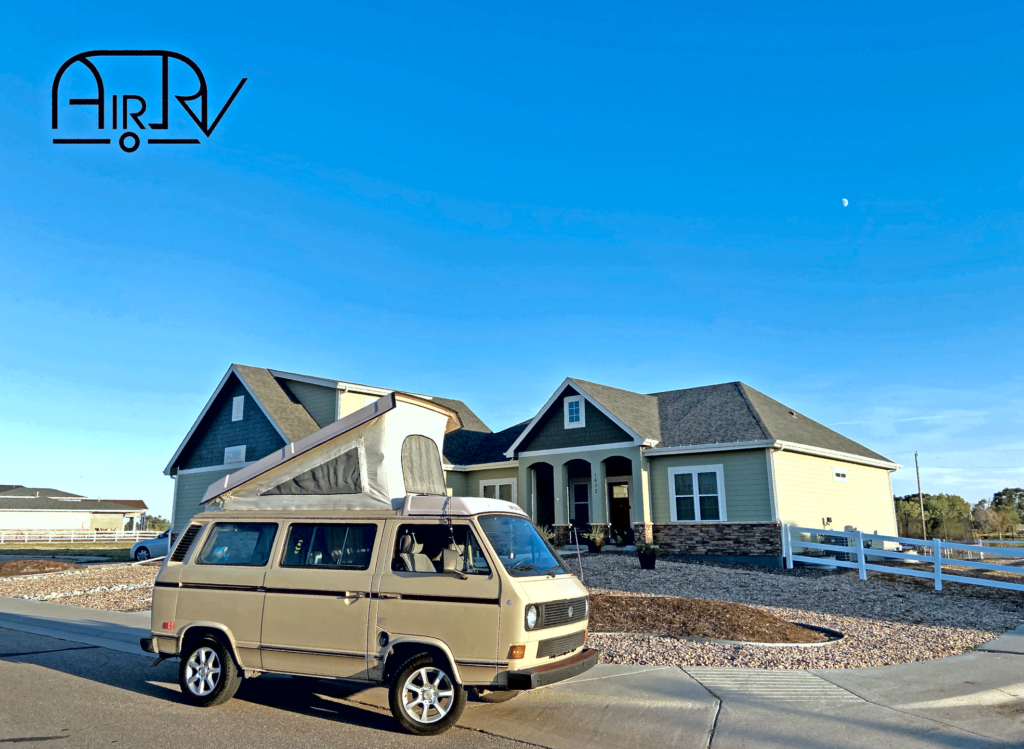 ---
INNOVATIVE RV RENTAL SPACE SOLUTION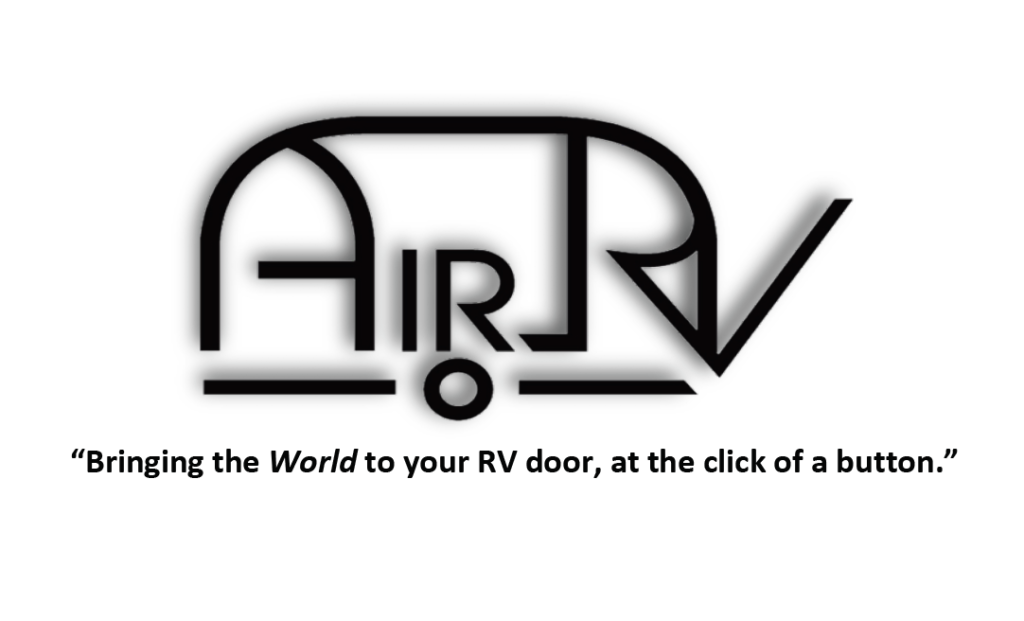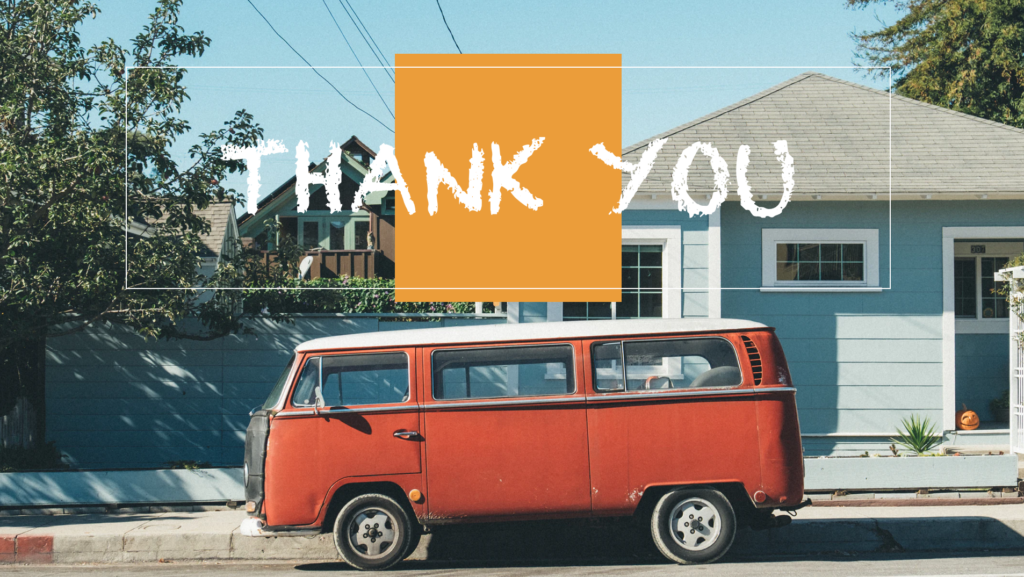 Referrences: