zSpace, the AR/VR innovator in Education Space

zSpace is an up and coming VR/AR company in education tech space that offers a combination of content and hardware products
VR/AR applications have becoming broader across different sectors, education is one of them. Currently in the US government expenditure in education as % of GDP is 5% and above OECD average. During the last few decades, the technology content input in education has expanded due to the availability of hardware (PC, network, tablet) and software (contents, online management system etc). New innovative products are enabled by the latest VR technology, as companies and investors are drawn by VR's value proposition of being immersive, providing a sense of presence, interactive and producing high effectiveness (to be proven). The VR application in education can be traced back to 1990s but I believe the next decade is the era when it can be truly democratized. Because 1) Continued declining hardware cost increases adoption According to Research firm Tractica the price of VR headsets should decline by about 15% per year 2) Technology improvement enables better user experience, i.e improving frames per second to reduce motion sickness, increasing processing power and supply of auxiliary equipment etc 3) Sustained incremental investments from corp tech to VCs
zSpace is a leading-edge technology provider that delivers both on content design (software) and hardware. It has offered modules on STEM education, medical instruction, and corporate training etc.  The lessons offer a realistic learning environment and a personalized learning experience and provide virtual-holographic images that can be "lifted" from the screen and manipulated with the stylus. Some applications provide multi-sensory feedback; for example, students working with a virtual heart can see it pumping, hear it, and feel it beating. It has accumulated 150,000 student users across the globe since 2012. It has also held more than 30 patents for its technologies.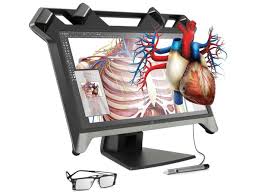 Value creation
In education space, the latest software released by zSpace has included >250 STEAM (science, technology, art and math) lesson plans and activities for K-12 educators to use with their students – in a virtual reality learning environment. What's unique about the contents is that they are co-designed with existing school educators and piloted with practitioners' supervision until it's demonstrated with positive feedback from students. The observed improvements include increased self-initiated study sessions in the VR labs from the students.  In terms of the hardware, a basic set up includes two student stations plus one teaching station. The image displays the users' view with the goggle.
Value capture 
zSpace's main education clients are primarily in K-12 so the revenue is mainly a portion of school budget allocation. For the hardware gadget, it costs $3,995 per unit, but most schools are building a VR/AR lab of which the set up cost is $25k-$50k. I believe zSpace will also charge a subscription fee for the contents per year although it's not disclosed. zSpace is continuing rolling out new contents that will attract more users or revenue per user. I believe as a product sold to schools, there is still upside and pricing power in the future. Once they have a set curriculum they can also consider license contents to other labs that have infrastructures that are not manufactured by zSpace to increase the adoption rate. Because ultimately the hardware space is competitive and zSpace should make sure their contents are compatible in other platforms.  The application in the higher-ed is also quite promising, accordingly 79% of universities own at least one VR headset with 65% of universities are planning to set up a lab with VR workstations. zSpace is capturing the value by designing a combo product including both hardware and software now to remove any product quality issues while not replacing conventional role of teachers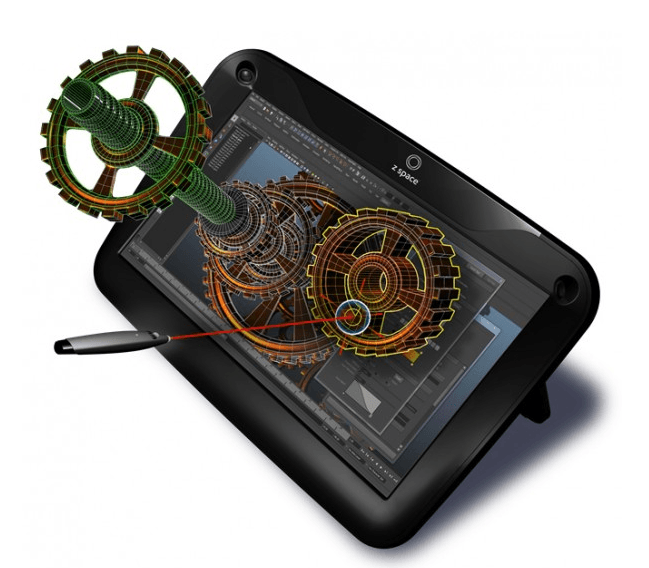 Potential risks
The potential problem for zSpace's offering is that competitors such as Unimersiv, Alchemy VR are also emerging with the latter partnering with Google Expedition and about to release lessons on pyramids and human body. How do they avoid the commoditization of their contents and move the adoption S curve from the first to the next. One overarching debate in education VR space is also how to measure the impacts of VR/AR. How effective will the immersive experience drive students' performance. Although the performance remains to be tested as it scales I believe the technology will not substitute conventional pedagogy but will continue to be a good supplement to educators.
Source:
http://data.worldbank.org/indicator/SE.XPD.TOTL.GD.ZS?locations=US
https://www.technologyreview.com/s/508991/a-display-that-makes-interactive-3-d-seem-mind-bogglingly-real/
http://www.nbcbayarea.com/news/local/Class-Action-Los-Altos-School-District-Tries-Out-Virtual-Reality-in-the-Classroom-257601401.html
https://www.vrfirst.com/assets/docs/VR_First_Infographic.pdf