Quality Broadcast in Quick Bites

A look into an iconic TV news brand's journey to a mobile home
In 2020, "60 Minutes" could still claim to be the most successful news program in America. The iconic news broadcast pulled in 9-15 million weekly viewers on Sunday nights.
But the program faced a startling reality: the evolving landscape, to put it kindly, of the television news industry. "60 Minutes" had suffered a decline in total viewership year over year for the last decade. In 2020, the average viewer of the show was 69 years old during the wintertime, and 73 during the summer months. Most of the on-air correspondents were in their seventies, too.
But wasn't there immense value of high-quality, award-winning news programming? "60 Minutes" reporting earned CBS the only 2020 duPont-Columbia Award in network television. Not surprisingly, new platforms – podcasts and streaming services like Netflix and Amazon Studios – emerged as producers of important journalism. [1]
"60 Minutes" leadership understood the need to strategize to create value. Enter: Quibi.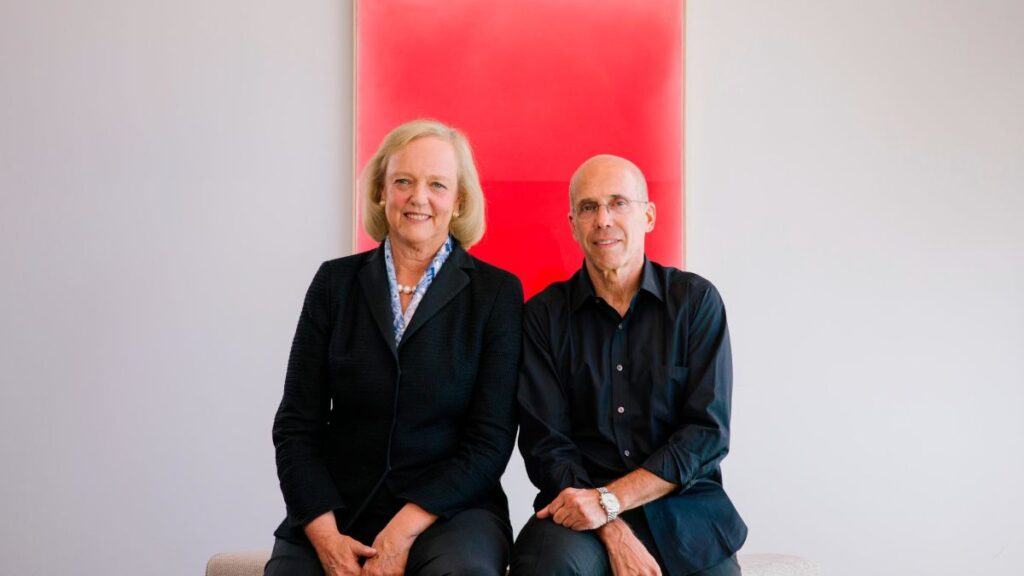 Beginning in 2020, CBS News "60 Minutes" entered into a contract with short form streaming platform, Quibi. The agreement promised "a new era in storytelling." Rather than one hour of content for television, the show would produce six-to-ten-minute clips for mobile phones under the new name "60 in 6." (The original TV broadcast remained unchanged.) [2]
Hollywood mogul Jeffrey Katzenberg and former eBay chief Meg Whitman raised $1.8 for the platform on the promise that these "Quibis" – short for "quick bites" – would capture the valuable 18-35-year-old demographic. Studies showed that this age group consumed media in few-minute spurts throughout the day.
So, why was Quibi an attrative platform for "60 Minutes"? Quibi was a vehicle to attract the next generation of news consumers. The partnership represented an opportunity to revitalize a brand that would otherwise die when its viewers did, likely. Millennial viewers certainly wouldn't become television adopters. The partnership was also attractive to "60 Minutes" because it prioritized high-quality content. Big budgets, expensive equipment, and a new team of young producers and correspondents ensured that the product would maintain its quality on the mobile platform.
"This is a perfect opportunity to bring '60 Minutes' style of storytelling, in-depth reporting and investigative journalism to a new audience," said Bill Owens, the Executive Producer of the series, in a statement. "We are excited to launch '60 In 6', as our digital footprint is more important than ever."
And why did Quibi see value in "60 Minutes"? Bringing the "60 Minutes" brand reinforced the air of legitimacy that Quibi aspired to. The platform needed a reputable hard-hitting news program to round out Quibi's daily news programming, which included daily news reports from BBC, NBC, and Telemundo. [3]
Industry critics surmised that combining the history and prestige of "60 Minutes" and a platform like Quibi would be a recipe for success.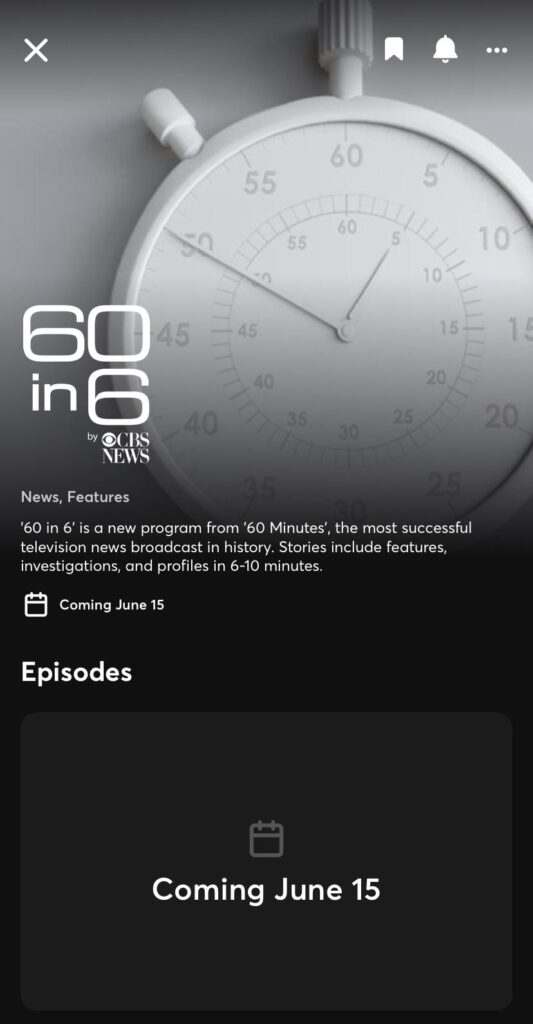 But what neither "60 Minutes" nor Quibi foresaw were the challenges ahead that would lead to the platform's ultimate demise. High-quality short form content was not unique to its potential users. Quibi executives failed to acknowledge that people have been getting free videos online for years. Think of TikTok, Facebook's Newsfeed, and Instagram's Explore feature. [4]
A secondary challenge, but nonetheless important, was that the Covid-19 pandemic changed how target consumers consumed content. The success of the partnership depended on Quibi capturing new audiences on-the-go, while commuting, or while waiting for an appointment, for example. But when the app launched in April 2020, nearly all potential subscribers were stuck at home. (In fact, "60 Minutes" long-form television ratings rose markedly due to stay-at-home orders.)
In the end, the platform failed.  The service disappointed investors from Disney, NBCUniversal, Sony Pictures, AT&T, and ViacomCBS. [5]
This was the second attempt for "60 Minutes" at partnering with an innovative platform. From 2013-2017, "60 Minutes Sports" ran on SHOWTIME. It was an investigative sports show that featured the award-winning team behind 60 Minutes.
Since Quibi failed, "60 Minutes" continued its pursuit of a mobile home. It's entered into a new partnership with Paramount +, whose future as a viable platform remains to be seen.
Not only "60 Minutes" but broadcast journalism organizations at large continue to engage in the proverbial "throw things at the wall and see what sticks" strategy, as they navigate their way to streaming platforms.
Netflix, HBO Max, and others have not made many significant investments in partnering with quality news organizations. Many news networks are floundering, launching their own unique platform ventures, such as Peacock, Paramount+, and CNNgo.
What was enticing about Quibi, unlike other short-form content platforms, was that it invested in a cohesive strategy for high-quality news programming. That Quibi recognized the value-add of legacy broadcasts was rare. For that reason, it is a shame that it didn't succeed.
Sources:
[1]"2020 Alfred I. DuPont-Columbia Award Winners Announced: Public Media Garners Top Wins." 2020 Alfred I. DuPont-Columbia Award Winners Announced: Public Media Garners Top Wins | Columbia Journalism School, 11 Dec. 2019, journalism.columbia.edu/2020-dupont-winners.
[2]CBS News. "60 In 6: A New Era in Storytelling for 60 Minutes." CBS News, 14 June 2020, www.cbsnews.com/news/60-in-6-a-new-era-in-storytelling-for-60-minutes-quibi-2020-06-14/.
[3]Bloom, David. "Quibi Unveils Daily News Shows From BBC, NBC, Telemundo As It Nears Launch." Forbes, Forbes Magazine, 5 Mar. 2020, www.forbes.com/sites/dbloom/2020/03/05/quibi-daily-news-shows-announcement-bbc-nbc-telemundo/?sh=6c6a078f4e30.
[4]Alexander, Julia. "11 Reasons Why Quibi Crashed and Burned in Less than a Year." The Verge, 22 Oct. 2020, www.theverge.com/2020/10/22/21528404/quibi-shut-down-cost-subscribers-content-tv-movies-katzenberg-whitman-tiktok-netflix.
[5]Lovely, Stephen. "Introducing Quibi — What Does It Mean for the Future of Streaming?" The Motley Fool, 12 Apr. 2020, www.fool.com/investing/2020/04/12/quibi-what-does-it-mean-for-future-of-streaming.aspx#:~:text=Quibi%20is%20privately%20owned%2C%20but,ViacomCBS%20(NASDAQ%3A%20VIAC).