Fishtree – not your typical learning hub

Reimagining learning hub with personalization engines, analytics and content recommendation
#lifeathbs – Every day, you log in to learning hub or canvas to check what cases you need to read, as well as all the supplementary materials professor has assigned. "Oh lovely! A 20 minute video that helps me understand the context better and allow me to skim through the case" "Urgh…such a long video. I would be much more efficient if professor assigned me another reading" The learning materials are managed in a way that is based on the course / class, but not your learning behavior and needs. What about one day, you can get to master key concepts based on the learning style fits you most and allow you to expand your learning desire all in one place rather than search Google, Wikipedia, Youtube and other resources?
This day is not going to be too far away. Fishtree, an award-winning adaptive learning platform, is able to deliver a much more personalized learning experience for students. Unlike traditional learning management systems that help teachers administer, document, track and report class information and students to assess learning materials, Fishtree combines powerful analytics, personalization engines and content recommendation to deliver a truly adaptive learning experience.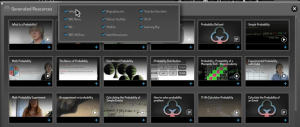 Fishtree creates value for both teachers and students. From the teachers' perspective, they can create a class and add content both from their own sources of text, links, images, documents, videos but also access to the library of online digital content. Based on the learning algorithm, Fishtree could recommend content that it thinks is good for your class and grade level.
Secondly, teachers can generate report for student performances based on different cut (e.g., by student, by class etc.). Based on these report results, teacher could provide in-time feedback to the students based on the message function.
From students' perspective, the biggest value creation is that the system will push the type of learning resources student would be most interested in based on their learning DNA. Fishtree tracks what students clicks on and completes when teachers created a class / assignment, then later on they will recommend the types of resources that you are most interested in (e.g., if you like video, the system will push for more videos for you to learn). With this system, students reach the same learning objective, but in ways that they learn most effectively.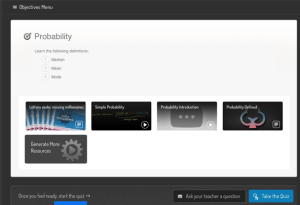 Both teachers and students who use the system so far reported it as an user-friendly and intuitive platform. Teachers report 50% time savings on lesson preparation, and students are seeing performance gain of 10% after 3 months.
Value capture
Right now, Fishtree provides a 30-day free trial to schools and teachers to try on its functionality. After that, it charges a subscription fee of $10 per student per user, a comparable rate that other learning management systems charge. Although the initial startup cost seems to be huge, as more teachers and students get used to the interface, it will surely attract more students and hence more revenue coming in.