BeMyEye: Data Driven Field Marketing

BeMyEye is allowing companies to crowdsource in-store data
Imagine you're a major CPG company rolling out a new product across thousands of grocery stores. You've signed what you believe to be a slam-dunk agreement with the retail chains that covers pricing, product placement, display advertising and product availability. However, after the first week, your numbers came in a little lower than expected. Is it due to low visibility vs. competing brands, product stockouts, or noncompliance of your retail partners? Unfortunately, the market research report you commissioned won't be delivered for another two months – too late to surface the root cause with enough time to rectify the issue.
Enter BeMyEye, a Data as a Service (DAAS) mobile crowdsourcing company. The inspiration of which came to founder Gian Luca Petrelli while he was working for his family's olive oil business. After signing an important promotional deal for his product with Whole Foods in the U.S., his only means of tracking the performance of his product at the grocery chain was by contracting an expensive market research firm.
Creating and capturing value
Since launching in 2011 in Italy, BeMyEye has become Europe's leading provider of crowdsourced in-store data, with operations in 19 countries. BeMyEye enlists 600k on demand data gatherers across Europe (known as 'Eyes') to collect pictures and other data in large supermarkets, independent grocers and specialist stores for more than 400 international blue-chip manufacturers and retailers.
The Company incentivizes crowd participation through a gamified approach to data gathering. Once a client gives BeMyEyes an assignment to investigate, the Company puts the task on a map on its mobile app. "Eyes" can then scroll through the various tasks, choose one to undertake and get paid upon completion. Rewards are based on the number of completed missions, speed and quality of submissions and typically range in the 5-8 pounds per task (~7-10 USD). On average, Eyes are earning around 100-200 USD per month.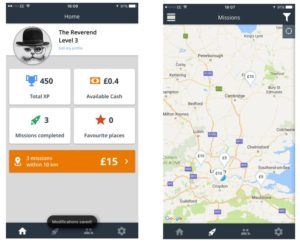 Utilizing the information uploaded by the Eyes, BeMyEye generates insights on promotional compliance or out of stock levels and charges clients for access to this data. Clients also receive a dashboard of information, a tracker that allows them to monitor changes over time.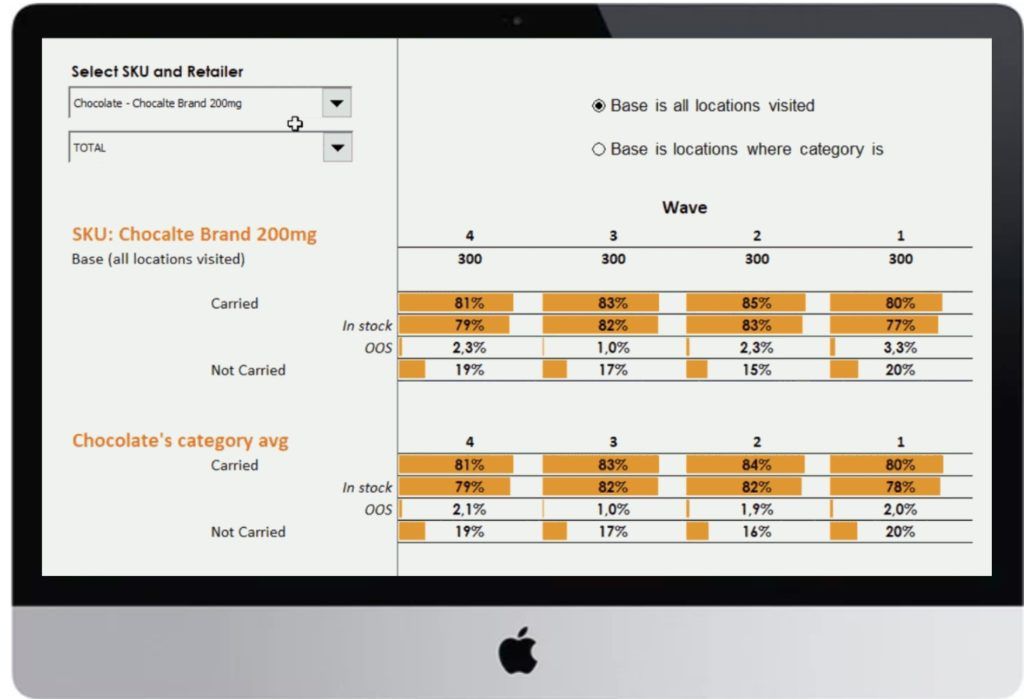 Early results give reason for optimism: BeMyEye is generating a measurable positive ROI by improving the effectiveness of marketing budgets, enhancing retail execution by up to 30% (including avoiding costly stockouts during peak shopping periods) and allowing for real time changes of promotional campaigns during the most critical periods (60/70% of sales during a promotional cycle occur near the very beginning or end).
Road Ahead
With a global client base, BeMyEye is feeling the pressure to expand geographically to deliver a service that matches the scope of its clients' operations. The Company has raised ~$25mm in venture financing and has spent a portion of those proceeds on acquisitions of competitors in adjacent markets. After a $9mm Series B funding round in May 2016, BeMyEye acquired French competitor LocalEyes. In January 2018, BeMyEye acquired Task360, a competitor in the UK. BeMyEyes has also partnered with Quri, the leader in the US market, giving clients access to a transatlantic service offering.
The expansion spree raises the question as to whether there may be issues with scaling the model organically, such as data gatherer acquisition costs not justifying their LTV. As a more cheerful view, the advantages of scale are clear and by increasing its ability to deliver cross border solutions, BeMyEye is becoming the preferred choice for large multinationals – an important moat to thwart upstart competition. In either case, BeMyEyes is stirring refreshing, much needed change to the outdated market research industry.
Sources: