WTF? What's the Future and Why It's Up To Us
12:00 pm — HBS, Aldrich Hall, Room 211
Digital Seminar Series: Tim O'Reilly, O'Reilly Media, Inc. This event is open to faculty, doctoral students, and academic researchers. Please email to request an invitation.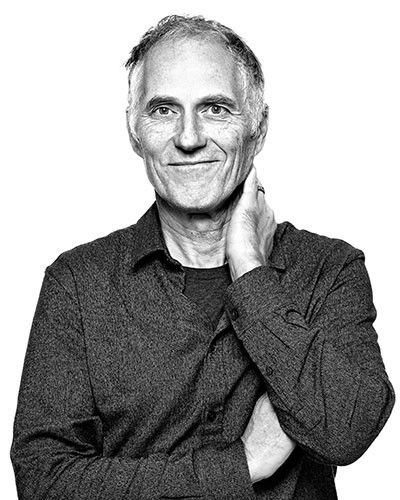 Abstract: In Tim O'Reilly's new book, "WTF?: What's the Future and Why It's Up to Us," he shares some of the techniques his pioneering company has used to make sense of and predict innovation waves. He then applies those same techniques to provide a framework for thinking about how technologies such as on-demand services, networks and platforms, and artificial intelligence are changing the nature of business, education, government, financial markets, and the economy as a whole. Finally, he examines the choices we have to make a society. O'Reilly believes that a world ruled by machines that are hostile to humanity is not a distant possibility. Complex systems evolve from much simpler forebears, and the design of the systems we are building today is already shaping the future. He draws on lessons from networked platforms including Amazon, Google, Facebook, Airbnb, Uber and Lyft to show how our economy and financial markets have also become increasingly managed by vast, networked algorithmic systems. He makes the case that income inequality, declining upward mobility, and job losses due to technology are the result of design choices we have made in the algorithms that manage our markets. And just as Google constantly updates its algorithms in pursuit of relevant search and ad results, and as Facebook wrestles with how to rethink its algorithms for user engagement in response to fake news, he believes we must rewrite our economic and financial algorithms if we wish to create a more human-centered future.
A buffet lunch will be available at 11:45 a.m. The talk will begin at 12:00 p.m.
Featuring
Tim is the founder and CEO of O'Reilly Media, Inc. O'Reilly Media delivers online learning, publishes books, runs conferences, urges companies to create more value than they capture, and tries to change the world by spreading and amplifying the knowledge of innovators.
Aware of an event that would be of interest to the Digital Initiative community of people working at the intersections of technology and business? If it's a good fit for our audience, we'll promote it here.