Workshop toward a Just Digital Future
Mid-February – March 2022
Online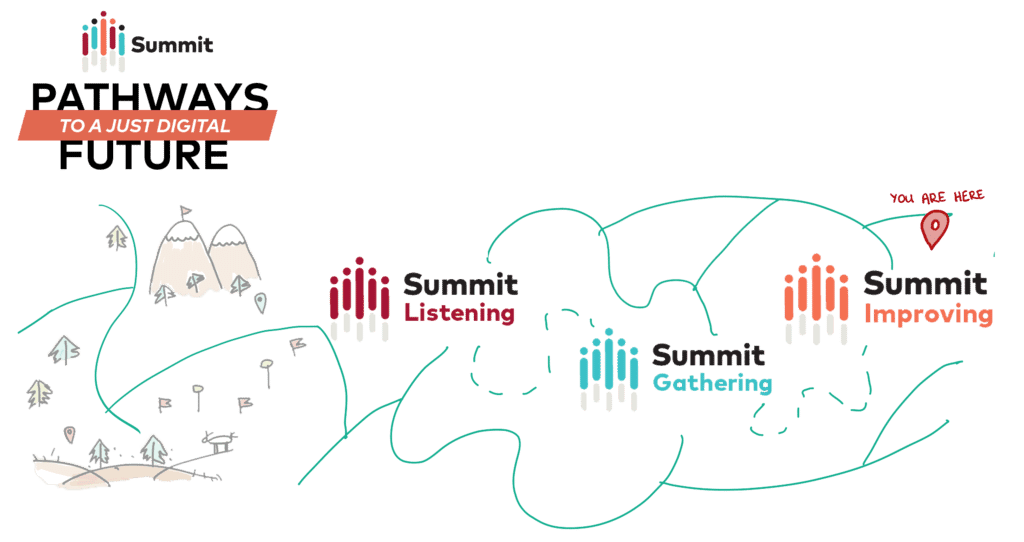 Unpacking the roots of inequality in tech and charting a course toward an equitable digital world is tough work and a little easier with friends.
As we move into the "doing" phase of Pathways to a Just Digital Future, we're introducing a new live, remote workshop to address various kinds of inequality in tech. There will be expert guidance, structure, support, and a community from different walks of life and professional paths. It will be a space to question beliefs and conventional thinking, fill in knowledge gaps, and get empowered to make some change.
We'll engage a small cohort from the community in this pilot experience and share moments with the wider community along for the way.
Our hope is that this workshop helps align awareness with action. At the end of the program, participants will have developed an idea for the "first best thing" they can do to advance equity in their organization or community. Participants will leave with a plan for how they want to tackle this first step and a network to support them going forward.
We'll share updates in our newsletter and on Twitter and LinkedIn with #JustDigitalFuture. Send us a note with any comments, questions, ideas, and reactions.
Workshop hosts