Pathways to a Just Digital Future virtual event
1:00 pm March 31, 2021
Online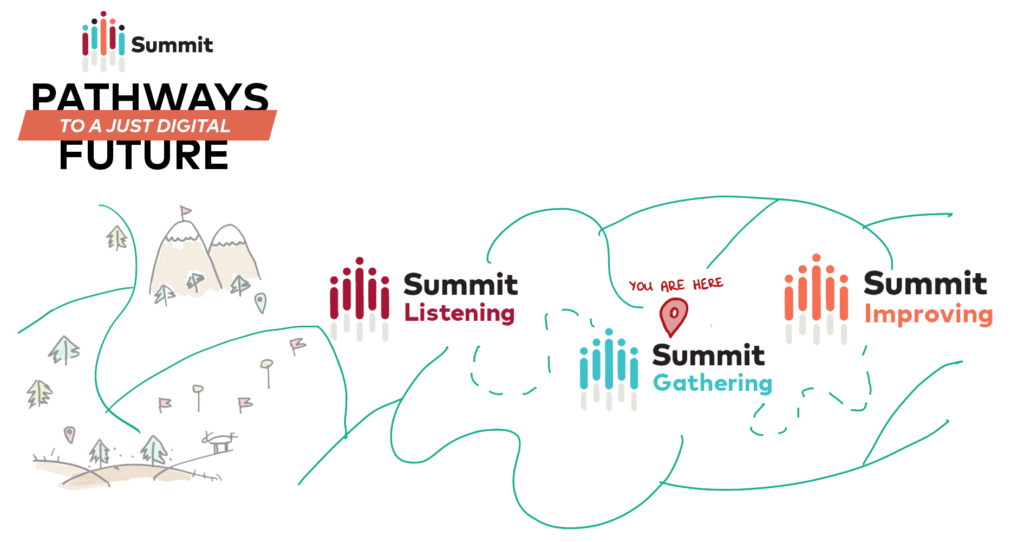 In the "Summit Gathering" stage of our Just Digital Future project, we'll come together as a community on March 31 from 1 – 2 pm ET to dig into the problem of digital inequality and identify opportunities for change. Everyone is welcome! The event will include:
What questions do you have for our panelists?
Christine Marie Ortiz Guzman is a serial entrepreneur focused on innovation through equity-centered design. She is the founder of Equity Meets Design, a think and do tank that builds capacity for organizations and individuals to use an equity-centered design process.
Brandeis Marshall is a computer science and data education activist. She is the CEO of DataedX, a data science consultancy where she develops tools for practitioners to interpret the racial, gender, and socioeconomic impacts of data and technology.
Candice Morgan is the equity, diversity, and inclusion partner of GV (formerly known as Google Ventures) where she guides business executives to build inclusive talent strategies that drive diverse products and scale business outcomes.