Personalized Free Trials: Design and Evaluation
12:00 pm — Cotting House Conference Room, HBS
Digital Seminar Series: Hema Yoganarasimhan, Foster School of Business at the University of Washington. This event is open to faculty, doctoral students, and academic researchers.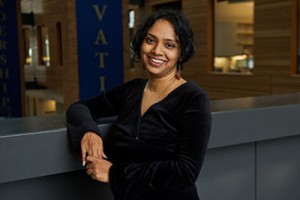 Abstract: A commonly used customer acquisition strategy in the software industry is to offer consumers a limited period to try the product for free. However, no research has empirically examined the issue of optimizing the length of these free trials. Using data from a large-scale field experiment run by a leading software firm, we study the relative effectiveness of three trial lengths – 7, 14, and 30 days. We find that the shortest trial length of 7 days is the best option at the aggregate level. Next, we employ recently developed machine learning methods for treatment effects to uncover the rich heterogeneity in treatment effects and quantify effects at the individual level. We then use our estimates to design a personalized targeting policy that maximizes subscriptions and revenues. We show that this optimal policy significantly improves firm's revenues. Finally, we correlate users' optimal free trial length with their pre-treatment and post-treatment variables to offer suggestive evidence on why different trial-length works better for different groups.
A buffet lunch will be available at 11:45 a.m. The talk will begin at 12:00 p.m.
Featuring
Hema is an Associate Professor of Marketing and Michael G. Foster Faculty Fellow at the Foster School of Business, University of Washington.
Aware of an event that would be of interest to the Digital Initiative community of people working at the intersections of technology and business? If it's a good fit for our audience, we'll promote it here.