Future Assembly
8:30 am — 6:30 PM @ Harvard Business School
A commitment to spotting the future.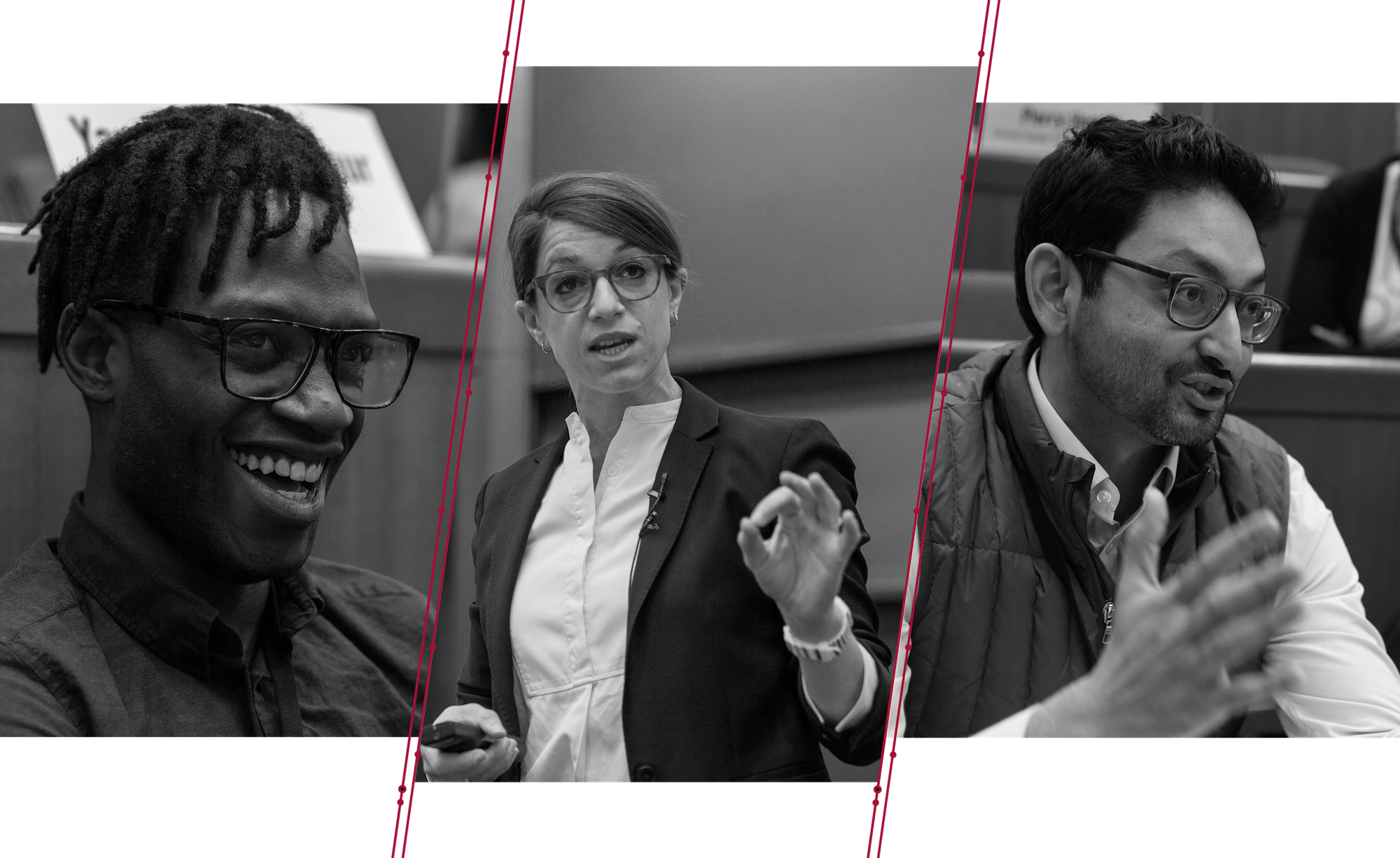 We recognize that digital transformation is inherently multi-disciplined. Future Assembly provides a topic agnostic space for academic and practitioners to exchange ideas around new or emerging technologies. The uniting factor? A commitment to spotting the future.
Future Assembly provides unique offerings for one and all:
As a faculty speaker, it's an opportunity to test out ideas and explore topics of interest with digitally-focused participants.
As a practitioner speaker, it's an opportunity to take a more in-depth look at your assumptions about your ideas and plans.
As a participant, it's an opportunity to bring your unique perspective around digital technology to the table to collectively answer tough questions; expand your thinking; and take ideas back to your own work.
EVENT BREAKDOWN:
A case discussion with an HBS faculty member to kick off the day.
Flash talks from Harvard faculty and industry leaders on digital topics and questions that keep them up at night.
Small breakout sessions to further explore the questions raised.
White space to informally test ideas, share challenges, and brainstorm solutions.
Future Assembly is invite-only. If you would like to be part of this idea exchange, please email us to request an invite.
Highlights from Future Assembly 2018

Participants during the Nokia case taught by Professor Karim Lakhani. The question? Who in this room has owned a Nokia phone?

Professor Ariel Stern during her flash talk, "Biomarkers, analytics, and the data-driven future of precision medicine."

Participants digging further in to the flash talk topics.


James Mickens (Harvard SEAS) presents a talk called "Blockchains Are a Bad Idea: More Specifically, Blockchains Are a Very Bad Idea."

Highlights from Future Assembly 2017

Professor James Mickens from Harvard's School of Engineering and Applied Science

Amy Yu, Viacom's Senior Director of Product Strategy and Data Science

Hamish Macdonald, Prof. Kris Ferreira, and colleagues digging in to the Comcast case.

---

Prof. Shane Greenstein presented a flash talk on "Avoiding the Echo Chamber: Why Wikipedia is the Best Place on the Internet."

Aware of an event that would be of interest to the Digital Initiative community of people working at the intersections of technology and business? If it's a good fit for our audience, we'll promote it here.